We launched a major website redesign earlier this month and we'd like to share some insights into the process. We'll be discussing UX improvements, user testing, how to handle lots of content, CSS grid, flexbox, and speed.
A Major Improvement to the UX (User Experience)
We completely overhauled the visual look of the site, but one of the primary goals was to make the site easier to use. The last time we redesigned our website, we taught fewer classes. We simply outgrew that design.
Our previous registration process required multiple screens and was too complicated. We knew we could make it faster and easier, and we've already seen improved conversion rates. You can now see all class dates directly on a class page (at both the top and bottom of the page, so they are easy to find). One click and the class is added to your cart.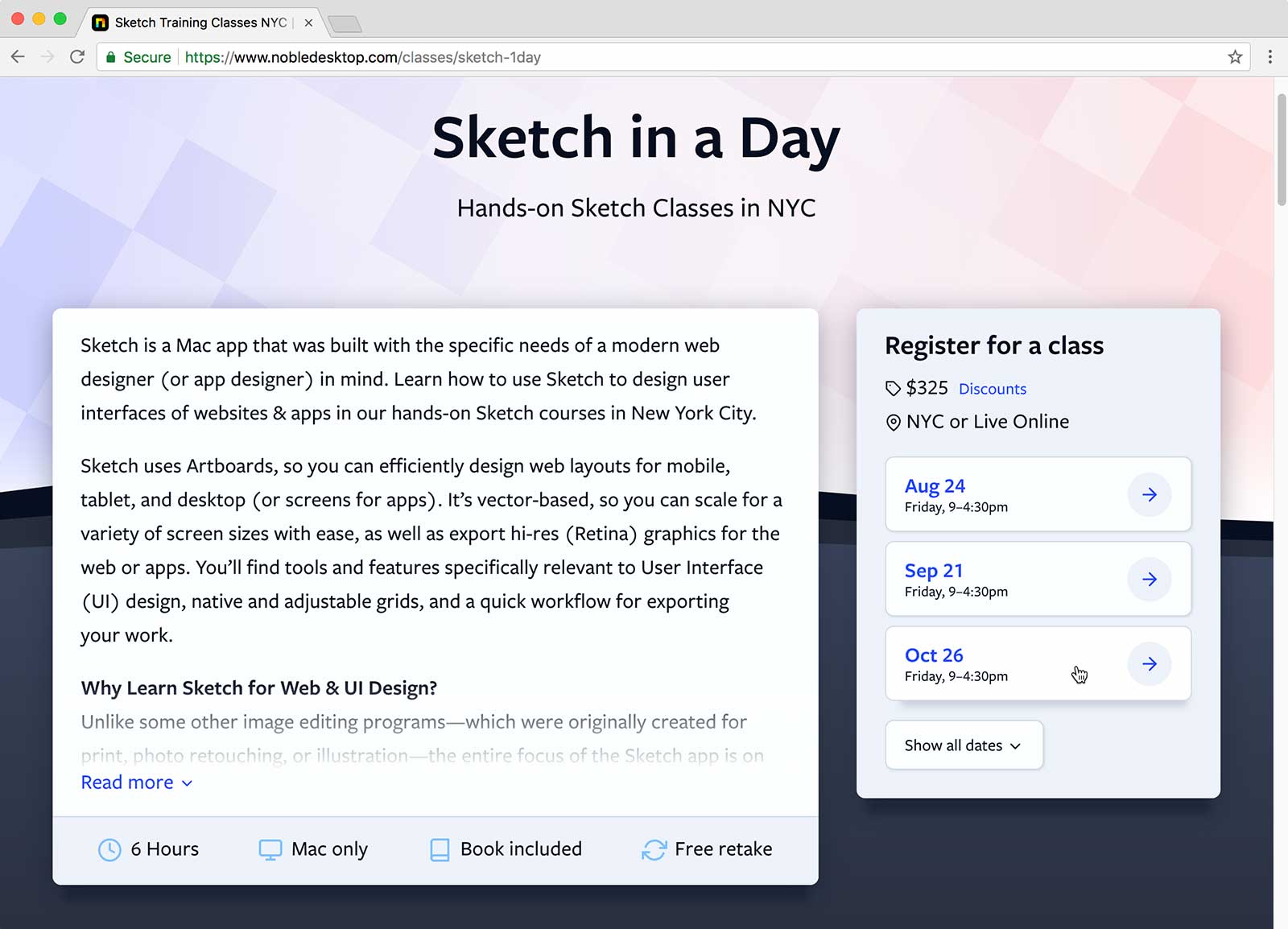 An even bigger improvement is for certificate programs which contain multiple classes. Previously you couldn't see the dates on the certificate page and had to go to another screen to select the certificate program. Now you see all the dates, and one click adds all the appropriate classes to your cart. The results we've seen in just a few weeks prove what we already knew, simple and easy = more conversions.