Learn at a Top Design School
Launch your career or expand your design skills in classes and certificate programs in New York City. Get started in introductory workshops or learn comprehensively in New York-licensed certificate programs.
From designing websites to graphics, user interfaces, and animations, you can learn the latest design techniques at Noble Desktop. Our courses feature custom training manuals developed by a team of experts and focus on practical and in-demand skills by completing real-world design projects.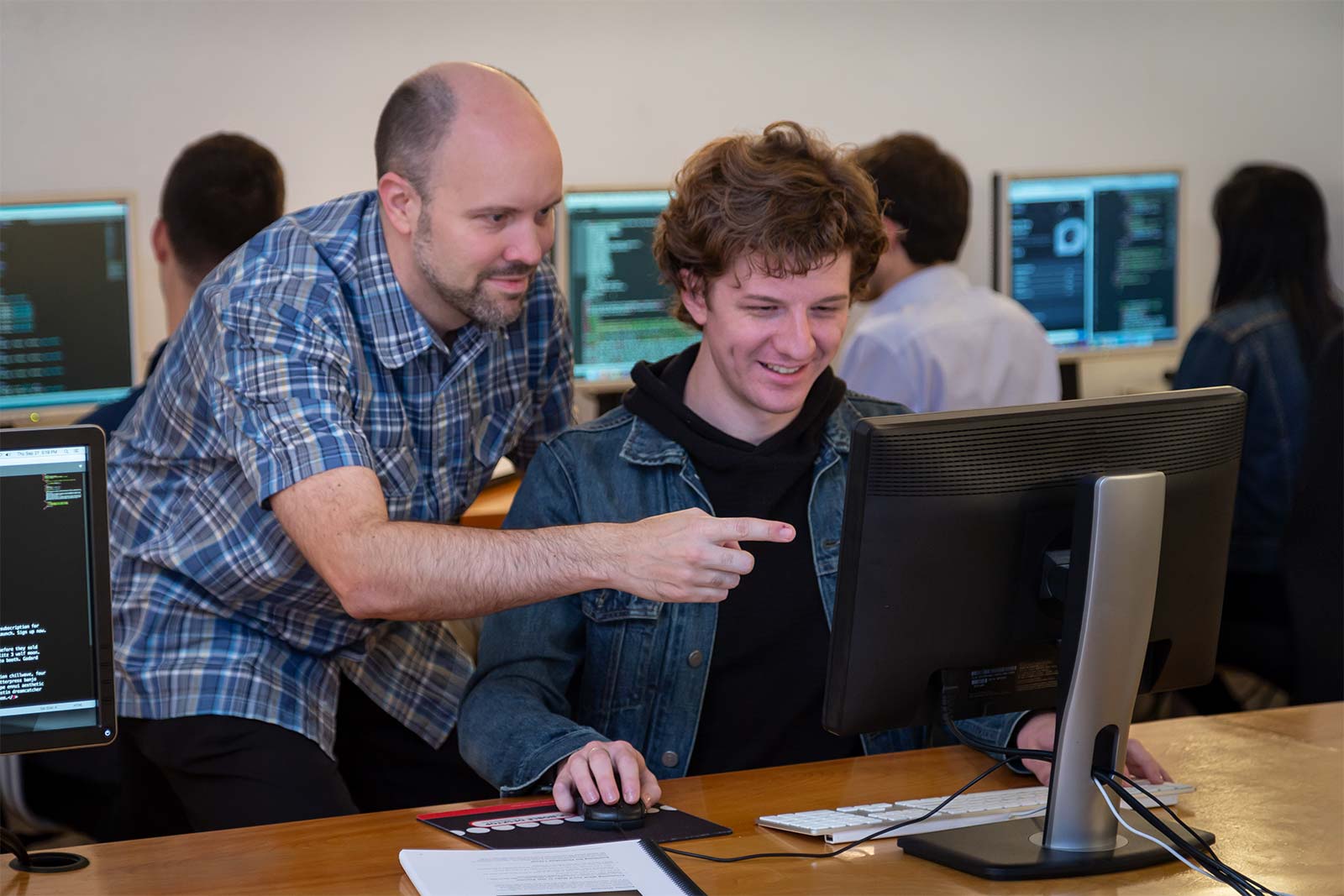 Design Classes for Everyone
If you want to learn a new skill before signing up for a class, come to one of our free seminars in SoHo, New York City. Our instructors will guide you through design activities in two hours or less.
If you're prepared to launch a new career, we offer state-licensed design certificate programs online or in‑person at our SoHo campus. Take short courses to build your portfolio of skills and complete additional courses later to earn a certificate.
Skills-Based Learning
Because of our small class sizes, you'll receive individual support when you need help. Our courses begin with students working on design-based projects right away. At each class, you'll receive a custom training manual developed by our team of instructional experts that are frequently updated for new design trends and application updates.
Peter, a Senior Manager of Creative Services at WebMD, comments, "I highly recommend the course and Noble Desktop overall. Instructors are the best, and the exercises and manuals prove helpful long after the class has ended. Noble is the only place I would consider taking a course. It continues to help me grow in my design career."
Our Supportive Learning Community
We're excited to welcome you to our learning community at our headquarters in SoHo. Dan Rodney, Director and Head of Curriculum at Noble says, "In the Noble community, some people have been taking courses with us for decades. They keep coming back to learn new skills as the industry changes and coding has evolved, trusting us to teach them the newest coding languages and design tools."
Top Design School in New York since 1990
Since we started in 1990, over 40,000 designers have attended Noble Desktop's courses. Our seminars, courses, and intensive programs have earned more than 2,000 reviews from designers and developers in New York and abroad. Our alumni are employed at top international firms, including NBCUniversal, Oracle, American Express, and publishing giant Condé Nast. Many of our alumni are successful freelance designers.