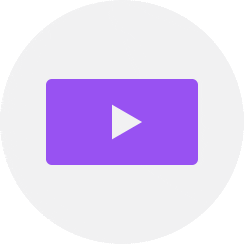 Enhance Videos in Adobe Premiere
Get started with video editing techniques in Adobe Premiere Pro.
In this one-day Premiere course, you'll learn file structure and organization, importing footage, exporting, using the Timeline, creating titles, working with PSDs, and audio tracks by working on real film projects.
Learn about filmmaking and editing in addition to the Premiere software. By the end of the course, you'll have the skills to start adding Adobe Premiere to your design repertoire, including:
File Structure and organization in Premiere
Key video terminology
Importing videos and photos
Timeline editing
Exporting options
Working with the Titling Tool
Adding movement to layered PSDs and still images
Working with multiple audio tracks
Film editing principles such as shot composition and screen direction
Integrating graphic assets
Keyboard shortcuts to speed your workflow
Resources to find footage to continue practicing the art of editing
6 Hours
Mac or PC provided
Book included
Free retake
What You'll Learn
Learn to cut and edit video & audio
Create a travel promo by integrating a logo graphic
Use a layered Photoshop file to create a title card
Sync a video sequence to a voiceover narration
Add subtitles, effects, and transitions to enhance your videos
Learn key video terminology
Implement client revisions by replacing and re-editing clips
Export your videos for sharing
View full syllabus
Premiere Pro in a Day Class Syllabus
Basic Concepts
Microsoft SQL Server
What is SQL?
What are Relational Databases?
The Graphic User Interface
Object Explorer
Query Window
Results Grid
Options
The Code
Basic Clauses
Field and Table Aliases
Creative use of Aliases
Inner and Outer Table Joins
Self Joins
Union Joins
Cross Joins
Aggregations
Distinct Records
Text Criteria & Operators
Wildcard Filters
Numeric Criteria & Operators
Student Labs
Create a travel promo with video, audio, and transitions.

Create a title card using a layered Photoshop file.

Enhance a video sequence with transitions, effects, and titles.