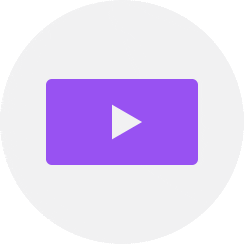 Enhance Videos in Adobe Premiere
Get started with video editing techniques in Adobe Premiere Pro.
In this one-day Premiere course, you'll learn file structure and organization, importing footage, exporting, using the Timeline, creating titles, working with PSDs, and audio tracks by working on real film projects.
Learn about filmmaking and editing in addition to the Premiere software. By the end of the course, you'll have the skills to start adding Adobe Premiere to your design repertoire, including:
File Structure and organization in Premiere
Key video terminology
Importing videos and photos
Timeline editing
Exporting options
Working with the Titling Tool
Adding movement to layered PSDs and still images
Working with multiple audio tracks
Film editing principles such as shot composition and screen direction
Integrating graphic assets
Keyboard shortcuts to speed your workflow
Resources to find footage to continue practicing the art of editing
6 Hours
Mac or PC provided
Book included
Free retake
What You'll Learn
Learn to cut and edit video & audio
Create a travel promo by integrating a logo graphic
Use a layered Photoshop file to create a title card
Sync a video sequence to a voiceover narration
Add subtitles, effects, and transitions to enhance your videos
Learn key video terminology
Implement client revisions by replacing and re-editing clips
Export your videos for sharing
View full syllabus
Premiere Pro in a Day Class Syllabus
What You'll Learn
Section 1
Intro to the software
Topics
Understanding the Premiere Pro workspace
Key video terminology: timecode, drop-frame, timeline, clips, edit, in point, out point, duration, take, shot, pacing/timing, bin, select, stringout
Creating a sequence from scratch
Adding and editing music
Synching videos to sound
Creating an audio fade
Working with the Source Monitor to adjust in/out points
Using the Razorblade tool to cut video
Adding fade in/out on music & video, and customizing duration
Adding Effects & Transitions
Topics
Re-sizing a clip using Effects Controls
Adding a cross-fade between clips (cross-dissolve)
Adding a static PNG logo file as an overlay video layer
Working within Title and Action Safety
Using effects/filters to change color of overlay
Setting the overlay's fade in-outs to match underlying picture
Exporting the edit
Creating a Title Card
Topics
Editing audio levels
Importing a layered Photoshop file
Adjusting the timing of layer entry points
Adding animation and intro to keyframes
Working with the Type tool to add text
Using fades and video effects
Section 2: Zoo Promotional Video
Camera moves, transitions and text
Topics
Editing voiceover
Editing together photos and videos in the Timeline
Using the Slip Edit tool with videos
Working in the Effect Controls panel to create movement within clips
Scaling photos to fit the frame
Creating virtual camera moves on photos
Using the Effects window to find transitions
Adding transitions to clips, such as fades, cross-dissolves and push-slides
Working with the Type tool to create subtitles
Revising an edit
Topics
Duplicating a sequence before revising: best practice
Replacing part of the voiceover track with an alternate take
Using the Track Select Forward tool
Adjusting edit timing by removing and re-organizing shot timings
Create a travel promo with video, audio, and transitions.

Create a title card using a layered Photoshop file.

Enhance a video sequence with transitions, effects, and titles.