Adobe XD was built with the specific needs of a modern web designer, UX designer, or app designer in mind. Unlike image editing programs such as Photoshop—which were originally created for print, photo retouching, or illustration—the entire focus of Adobe XD is on designing user interfaces and user experiences. You can craft the visuals and turn them into working prototypes all in a single app!
Adobe XD uses artboards, so you can efficiently design web layouts for mobile, tablet, and desktop (or screens for apps). It's vector-based, so you can scale for a variety of screen sizes with ease, as well as export hi-res (Retina) graphics for the web or apps. You'll find tools and features specifically relevant to UI (User Interface) design and UX (User Experience) design, such as symbols, repeat grids, built-in protyping tools, and much more.
Includes Downloadable Class Files (works on Mac & PC)

Setup & Introduction
Downloading the Class Files
Introduction
Retina Graphics: 1x versus 2x (Low-Res versus Hi-Res)
1x versus 2x (Retina graphics)
Before You Begin: Syncing Adobe Fonts
Syncing Adobe Fonts used in this book
Keyboard Shortcuts Guide
Section 1
Creating New Files & Designing on a Grid
Creating a new file
Setting up artboards
Importing text
Creating colored backgrounds for text
Importing & Cropping Photos
Importing a photo as an image fill (crop a photo)
Rounding corners
Vector Graphics, Colors, Shadows, & More
Importing & modifying vector graphics
Aligning & distributing layers
Layer opacity vs. fill opacity
Reusing colors (color swatches)
Adding a drop shadow
Character Styles
Creating & Editing Character Styles
Section 2
Repeat Grids
Creating a Repeat Grid
Customizing the content
Adjusting the design
Components (Reusable Elements)
Creating & editing components
Overriding content in one instance vs. globally updating all components
,
Detaching from a component
Components versus Repeat Grids
Turning a Design into a Clickable Prototype
Linking between artboards
Previewing the prototype
Creating an overlay
Background blur
Fixing the position of elements so they don't scroll
Making a recording of a prototype
Exporting Assets for Web: SVG, JPEG, & PNG
Exporting individual assets
Exporting artboards
Sharing XD Files (For Review, Developers, etc.)
Sharing an XD file
Commenting on shared files
Pinning a comment
Updating an existing shared file
Sharing for Development
Section 3
Stacks, Padding, & Responsive Resize
Creating a Stack & Adjusting the Spacing
Rearranging & Adding Items to a Stack
Responsive Resize, Stacks, & Padding
Keystrokes for Working with Stacks & Padding
Nesting Stacks (Stacks Within Stacks)
Linking Up/Down a Page & Scrollable Areas
Making Links that Scroll Up/Down a Page
Making the Navbar Fixed to the Screen
Adjusting the Position & Speed of the Scroll
Creating a Scrollable Area Within a Page
Intro to Auto-Animate
The Basics of Auto-Animate
Different Kinds of Easing
Adding a Timed Animation
Parallax Animation
Setting Up the Parallax Assets
Building the Parallax Animation
Component States (Hover & Toggle)
Adding a Hover State to a Button
Creating a Toggle State
Section 4
Creating 3D Transforms
Adding 3D Transforms
Front to Back versus Z Position
Adding Interactions to a Slideshow: Tap, Drag, & Keys
Creating a Working Slideshow Prototype
Adding Tap Interactions
Adding the Ability to Drag
Adding Keystrokes
Time Interactions & Adding Audio (Sound Effects)
Adding a Drag Interaction
Adding a Time Interaction
Adding a Sound Effect
Adding a Keystroke
Linked Components & Shared Libraries
Linked Components
Shared Libraries
Bonus Material
Adjusting the Layout for Tablets & Mobile Phones
Designing with Bootstrap's grid
Adapting the design for tablets
Adapting the design for mobile phones
Exporting Assets for iOS & Android Apps
Exporting for iOS apps
Exporting for Android apps
Reference Material
Adobe XD Mobile App: Viewing Work on iOS & Android Devices
Using the Adobe XD mobile app to view your design on a phone or tablet while you work
Additional Image Optimization Tools
Further reducing the file size of PNG & JPEGs
Turning transparent PNG-24 files into PNG-8 with ImageAlpha
Web File Formats Quick Reference
Comparison of JPEG, PNG, GIF, SVG, & PDF
Common Device Sizes
1x, 2x, & Bootstrap container sizes for iPhone, iPad, & desktop
Features of Noble Desktop eBooks
Searchable, with live text that you can copy and paste.
Printable.
eBook graphics are in color (printed books are black and white).
Widely compatible: We provide the most common eBook formats (EPUB, MOBI, & PDF) so you can load them onto the device or app you choose; such as Mac, PC, iPhone, iPad, Kindle, Android, and more.
Free updates for the edition you buy. When we make major changes to a book (requiring a new edition), an affordable upgrade option will be available.
DRM-free: Files are subtly watermarked with your name and email, but we do not restrict the devices or apps you can use to view our eBooks.
Lifetime access to downloads from free your Noble Desktop account.
The Best Way to Enjoy Our Books
Our workbooks are meant to be used while you work on your computer. They typically contain step-by-step exercises that walk you through doing tasks on your computer. An ideal setup would be to have the eBook loaded onto a device (like a tablet/smartphone) or on a second computer monitor, so you can read the book as you work on your computer. You can also print the PDF if you prefer.
Which File Format Is Right for You?
PDF
Ideal for printing.
An exact match to the printed book. If the text reflow of an EPUB or MOBI file is confusing please refer to the PDF.
PDF is compatible with most devices, but it's not optimized for small screens. If using a smaller screen you'll likely want to use the EPUB or MOBI files.
EPUB
The industry standard eBook format which works with all devices, except for the Amazon Kindle. EPUB can be read on Mac, PC, iPhone, iPad, iPod Touch, Nook, Sony Reader, Kobo, Android, and many more.
Ideal for smaller screens as the layout reflows to fit the current device (at the type size of your choice).
MOBI (Kindle)
Amazon's format for Kindle devices and Kindle app.
Ideal for smaller screens as the layout reflows to fit the current device (at the type size of your choice).
Using an iOS Device such as iPhone & iPad? The Kindle app for Apple iOS devices requires a specialized format which we do not support. While our MOBI will work in the Kindle app, it will not render well on iOS devices. We recommend using the EPUB format with Apple's Books app if reading on an iOS device.
Recommended Reading Apps
iPhone, iPad
Mac
Windows PC
Android
Can You Share the eBook or Printouts?
Noble Desktop books are intended for use by you, the owner. They are not intended to be loaned or given to others. The files are subtly watermarked with your name and email, but we do not apply any DRM. You can copy your eBooks to any of your own devices without restriction. You can print the PDF files for your own use, but not to give to others. You cannot sell used eBooks. Ownership is solely yours and cannot be transferred to someone else.
Teachers and training centers wishing to print copies for students should email hello@nobledesktop.com for licensing options and pricing.
Buying an eBook for Someone Else
When you buy an eBook for yourself, it will be added into your account. It will be watermarked with your information and is intended for use only by you.
You can purchase eBooks for someone else, such as a friend or colleague. Schools and training centers can purchase eBooks for their students (be sure to apply for bulk order discounts).
When buying eBooks for someone else, you will receive an eBook voucher code. Send that code to the recipient and they can redeem it. An eBook voucher code can be redeemed once, for the specific book you purchase for them.
The recipient of the eBook voucher code will need to log into their Noble Desktop account, or create a free account. In their account they will enter the code on their My eBooks page and the eBook will be added immediately into their account.
The recipient receives all the same benefits of Noble Desktop eBooks, which includes lifetime access to download their eBook, as well as free updates to that edition. When the next edition is released, an affordable upgrade option will be available to them.
Examples of What You Learn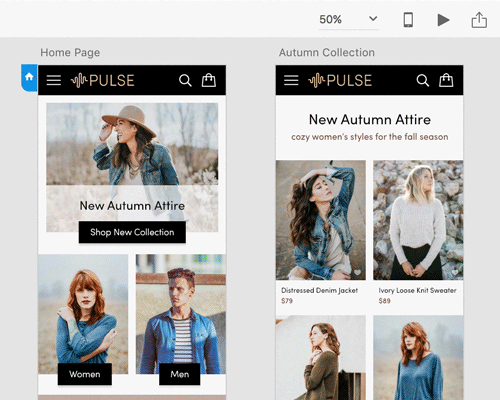 Why Our Books Are Unique
Our books are packed with step-by-step exercises that walk you through projects. You'll learn by doing exercises, not reading long explanations. The goal is to give you hands-on practice with the program, getting you started quickly with the things that are most important for real life work.