Lightroom is an amazing program that can help you organize, optimize and share your photos. This book will cover the basics of importing photos from your camera into Lightroom's catalog, editing and organizing your pictures, optimizing and developing your photos for printing, creating slideshows, webpages and printed books to share your work, publishing your pictures on social media sites and keeping your photo library safe by implementing backup strategies.
Includes Downloadable Class Files (works on Mac & PC)
ISBN: 978-1-941333-51-8
Setup & Introduction
Downloading the Class Files
Section 1
The Library Module
Importing photos
Adding metadata
Renaming photos
Viewing & Managing Images
Grid View & Loupe View
Comparing images side-by-side
Flagging & rejecting photos
Stacking photos
Working with Collections
Making & saving Quick Collections
Creating Collection Sets
Creating Smart Collections
Organizing Folders
Creating subfolders
Locating lost images
Keywording
The Keywording panel
Filtering by keywords
Nested keywords
Mapping Photos with GPS
Mapping photos with embedded GPS
Mapping photos without embedded GPS
Creating & saving locations
Section 2
Using Flags & Ratings
Flagging & rejecting photos
Rating photos
Filtering flagged & rated photos
The Painter Tool
Painting keywords, labels, & ratings
Filtering by painted-on attributes
Relinking Missing Files & Folders
Renaming files
Locating renamed files
Finding missing folders
Working with Quick Develop
Making quick edits in the Quick Develop panel
Applying edits to multiple photos
Cropping & Rotating Images
Cropping images
Rotating images
Straightening images
The History panel
Removing Dust Spots from Photos
Section 3
Creating Snapshots
Editing a photo to create history
Creating & working with snapshots
Applying Basic Color Corrections
Adjusting Temp & Tint
White balance presets
The white balance eyedropper tool
Adjusting Contrast Using the Tone Curve
Contrast/lighting in target areas
Highlights, lights, darks, & shadows
Manually editing the Tone Curve
Noise Reduction
Removing noise
Bringing back some detail
Sharpening Details
Sharpening within the Detail panel
Sharpening part of the photo using a mask
Correcting Lens Distortions & Adding Effects
Lens corrections using a built-in profile
Adding a vignette
Adding grain
Discrete Color Adjustments
Adjusting luminance
Adjusting saturation
Creating Develop Presets
Creating a Develop Preset
Saving & applying a Develop Preset
Working with Virtual Copies
Creating Virtual Copies
Editing Virtual Copies
Reviewing Virtual Copies
Section 4
Converting a Photo to Black & White
Converting to black & white
Adjusting the Tone Curve
Adding a vignette
Using the Graduated Filter Tool
The Graduated Filter tool
Adjusting the size & scope of the Graduated Filter
Deleting filter masks
Using the Adjustment Brush Tool
The Adjustment Brush tool
Adjusting exposure & saturation
Viewing masks
Deleting adjustment brush masks
Using the Radial Filter Tool
Creating a vignette highlight
Creating a subtle glow effect
Using the Advanced Healing Brush Tool
Removing one kayak from the photo
Changing the source area
Portrait Retouching
Teeth whitening
Adjusting skin tone
Iris enhancement
Skin softening
Detail enhancement
Creating a Basic Web Gallery
The Web module
Changing the web gallery's appearance
Creating a watermark
Saving a template as a preset
Emailing Photos
Using a desktop email client
Using an online email client
Exporting Photos
Exporting photos
Saving an export preset
Working with Smart Previews
Simulating ejecting an external drive
The advantage of Smart Previews
Transferring Catalogs Between Computers
Importing & exporting photos as a catalog
Generating Smart Previews after importing photos
Bonus Material
Creating & Printing a Contact Sheet
Creating a contact sheet
Altering a contact sheet's appearance
Printing a contact sheet
Posting to Facebook
Connecting Lightroom to Facebook
Posting photos to Facebook with Lightroom
Commenting through Lightroom
Creating a Slideshow
The Slideshow module
Creating intro & ending screens
Exporting a slideshow
Editing in Photoshop
Opening a Lightroom photo in Photoshop
Adjusting a Lightroom photo in Photoshop
Locating the Photoshop-edited photo in Lightroom
Creating a Book
The Book module
Editing page layout
Deleting pages
Exporting a book as a PDF
Split Toning a Black & White Image
Working with highlights & shadows
Converting Part of an Image to B&W Using Masks
The Auto Mask feature
Making an image's foreground black & white
Making a background black & white
Editing Video
Video basics
Editing a video
Exporting a video
Creating a Panorama
Adjusting photos in Lightroom
Creating a panorama in Photoshop
Final processing in Lightroom
Creating a Quick Promo Card
Importing a photo into the Print module
Positioning elements & adding text
Resizing & printing the promo card
Reference Material
Features of Noble Desktop eBooks
Searchable, with live text that you can copy and paste.
Printable.
eBook graphics are in color (printed books are black and white).
Widely compatible: We provide the most common eBook formats (EPUB, MOBI, & PDF) so you can load them onto the device or app you choose; such as Mac, PC, iPhone, iPad, Kindle, Android, and more.
Free updates for the edition you buy. When we make major changes to a book (requiring a new edition), an affordable upgrade option will be available.
DRM-free: Files are subtly watermarked with your name and email, but we do not restrict the devices or apps you can use to view our eBooks.
Lifetime access to downloads from free your Noble Desktop account.
The Best Way to Enjoy Our Books
Our workbooks are meant to be used while you work on your computer. They typically contain step-by-step exercises that walk you through doing tasks on your computer. An ideal setup would be to have the eBook loaded onto a device (like a tablet/smartphone) or on a second computer monitor, so you can read the book as you work on your computer. You can also print the PDF if you prefer.
Which File Format Is Right for You?
PDF
Ideal for printing.
An exact match to the printed book. If the text reflow of an EPUB or MOBI file is confusing please refer to the PDF.
PDF is compatible with most devices, but it's not optimized for small screens. If using a smaller screen you'll likely want to use the EPUB or MOBI files.
EPUB
The industry standard eBook format which works with all devices, except for the Amazon Kindle. EPUB can be read on Mac, PC, iPhone, iPad, iPod Touch, Nook, Sony Reader, Kobo, Android, and many more.
Ideal for smaller screens as the layout reflows to fit the current device (at the type size of your choice).
MOBI (Kindle)
Amazon's format for Kindle devices and Kindle app.
Ideal for smaller screens as the layout reflows to fit the current device (at the type size of your choice).
Using an iOS Device such as iPhone & iPad? The Kindle app for Apple iOS devices requires a specialized format which we do not support. While our MOBI will work in the Kindle app, it will not render well on iOS devices. We recommend using the EPUB format with Apple's Books app if reading on an iOS device.
Recommended Reading Apps
iPhone, iPad
Mac
Windows PC
Android
Can You Share the eBook or Printouts?
Noble Desktop books are intended for use by you, the owner. They are not intended to be loaned or given to others. The files are subtly watermarked with your name and email, but we do not apply any DRM. You can copy your eBooks to any of your own devices without restriction. You can print the PDF files for your own use, but not to give to others. You cannot sell used eBooks. Ownership is solely yours and cannot be transferred to someone else.
Teachers and training centers wishing to print copies for students should email hello@nobledesktop.com for licensing options and pricing.
Buying an eBook for Someone Else
When you buy an eBook for yourself, it will be added into your account. It will be watermarked with your information and is intended for use only by you.
You can purchase eBooks for someone else, such as a friend or colleague. Schools and training centers can purchase eBooks for their students (be sure to apply for
When buying eBooks for someone else, you will receive an eBook voucher code. Send that code to the recipient and they can redeem it. An eBook voucher code can be redeemed once, for the specific book you purchase for them.
The recipient of the eBook voucher code will need to log into their Noble Desktop account, or create a free account. In their account they will enter the code on their My eBooks page and the eBook will be added immediately into their account.
The recipient receives all the same benefits of Noble Desktop eBooks, which includes lifetime access to download their eBook, as well as free updates to that edition. When the next edition is released, an affordable upgrade option will be available to them.
Examples of What You Learn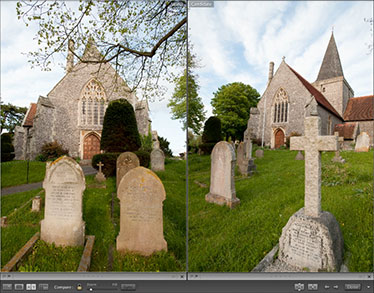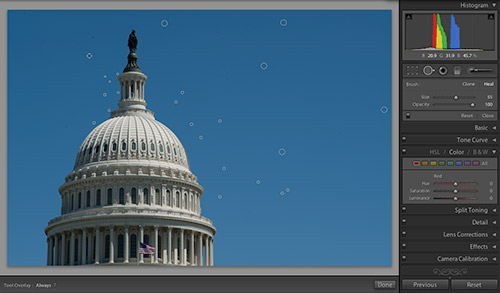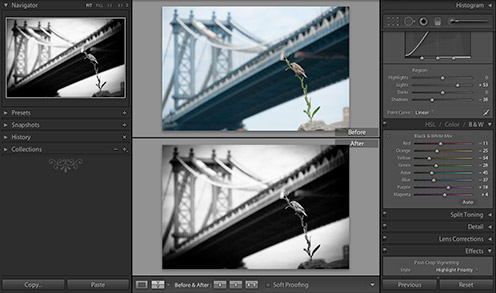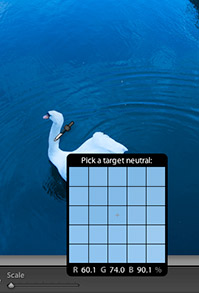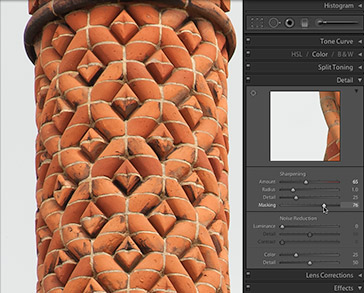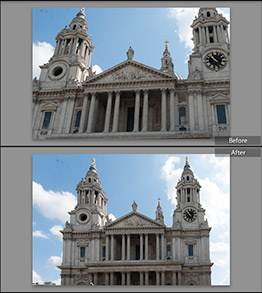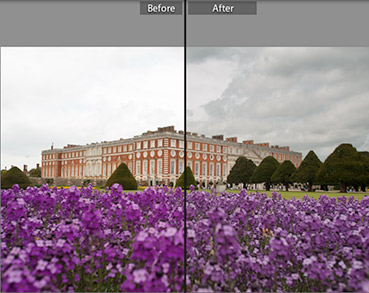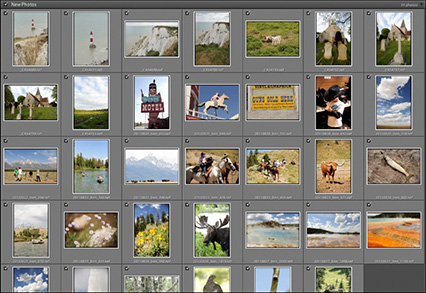 Why Our Books Are Unique
Our books are packed with step-by-step exercises that walk you through projects. You'll learn by doing exercises, not reading long explanations. The goal is to give you hands-on practice with the program, getting you started quickly with the things that are most important for real life work.