Learn at a Top Coding School
Launch your career in tech with coding classes and bootcamps in NYC (or live online). Choose from weeknight classes, two-day workshops, and accelerated bootcamp programs. Students that enroll in courses at Noble Desktop don't need huge loans or full-time availability.
Our module-style courses are affordable and easy to build on. Take only the classes you need to increase your earning potential, gain in-demand skills, and embark on a career in a new line of work!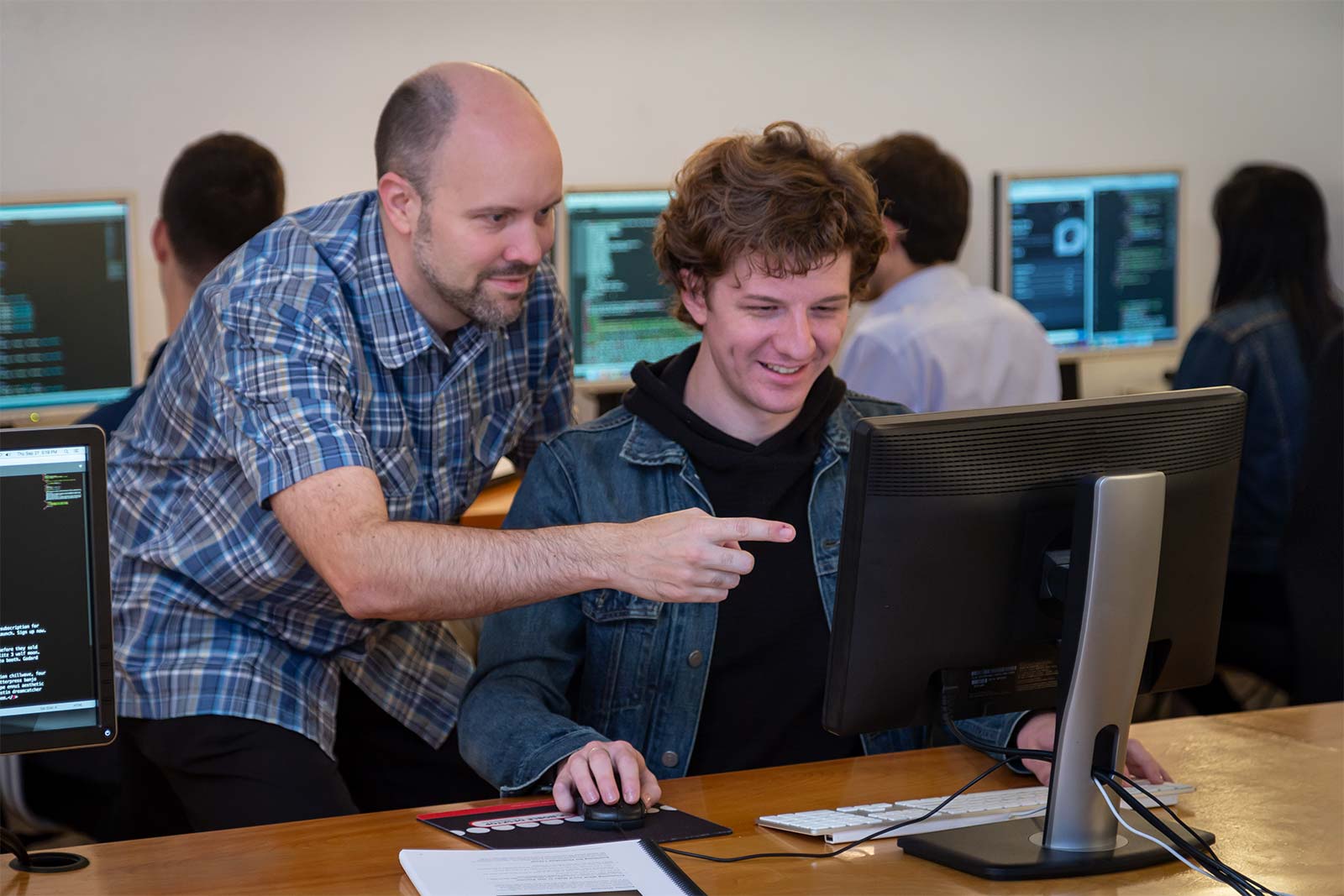 Coding & Development Classes for Busy Schedules
If you want to learn a new skill before signing up for a class, come to one of our free seminars in SoHo, New York City. If you're prepared to launch a new career, we offer New York State licensed certificate programs. We offer a variety of courses that you can combine to form your own learning program. Take short courses to get started and complete additional courses later to earn a certificate.
Skills-Based Learning
Because of our small class sizes, you'll receive individual support when you need help. All of our coding courses from Front-End Web to iOS App Development get you coding very quickly.
Kathy Hallock writes, "I spent a lot of time researching different schools and couldn't be more happy that I went to Noble Desktop for the Web Design Certificate. The instructors are great, you cover a lot of material and best of all—you get to keep the workbook so you can repeat exercises on your own!"
On the first day of class, you'll receive a custom training manual developed by our instructional experts. Each manual has step-by-step instructions to repeat activities learned in class. You can also retake your class for free within six months.
New York's Longest Running Coding Bootcamp
Since we started in 1990, over 40,000 developers and designers have graduated from Noble Desktop. Our seminars, courses, and intensive programs have earned more than 2,000 reviews from students in New York and abroad. Our alumni are employed at top international firms, including NBCUniversal, Oracle, American Express, and publishing giant Condé Nast. Many of our alumni are successful freelance coders.