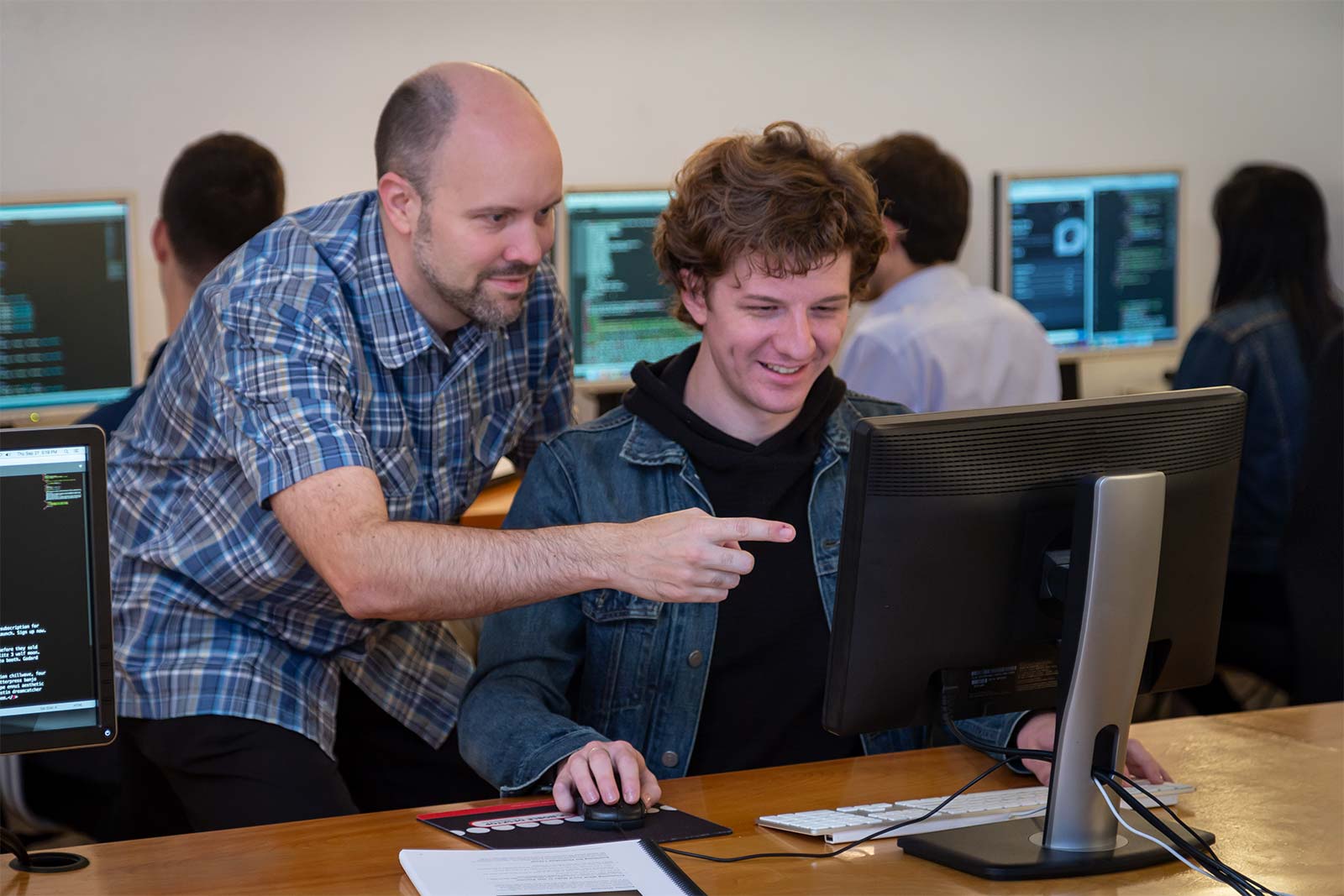 Noble Desktop is a leading coding school, offering a wide variety of intro classes and in-depth certificate programs for web development, Python, data science, iOS apps, and more.
Back-End Web Development
The back-end of a website consists of the logic that defines how the front-end interacts with the database. It also controls when and how data is transformed and displayed to the user. Back-end developers need to know programming languages such as Ruby, Python, and PHP. Frameworks such as Ruby on Rails and Flask (for Python) are also valuable skills.
iOS App Development
Modern iOS apps for Apple devices are built using Swift and Xcode. Swift is the programming language created by Apple, and Xcode is the IDE (Integrated Development Environment) where programmers write iOS apps.