Learn how to use Photoshop to create and optimize graphics for web and user interface design, without wasting time on functionality that focuses on photo retouching or print design. You'll learn modern techniques, including new features added to Photoshop CC. Learn to turn wireframes into finished designs. Understand how to design responsive website layouts that are optimized for mobile, tablet, and desktop screens. You'll design on grids, extract image assets, create hi-res 2x graphics, and so much more. This is the ultimate Photoshop for web/UI workbook. In addition to learning key features and techniques, we'll cover important workflow tips and tricks. Learn to efficiently create professional designs that are easier for developers to code!
Includes Downloadable Class Files (works on Mac & PC)
ISBN: 978-1-941333-51-8
Setup & Introduction
Downloading the Class Files
The Focus of This Book
Section 1
Setting Up: Do This Before Other Exercises!
Setting up your class files
Creating New Files & Designing on a Grid System
Setting preferences & workspace
Creating a new document
Creating a grid
Designing with Bootstrap's grid
Creating colored backgrounds for text
Importing & styling text
Viewing at accurate size
Adjusting the Layout for Tablets & Mobile Phones
Comparing Bootstrap's desktop, tablet, & mobile grids
Adapting the design for tablets
Adapting the design for mobile phones
Adding Photos & Editing the Layout
Importing photos
Resizing photos
Grouping layers
Section 2
Adding Page Navigation & Editing Smart Objects
Creating a navbar
Adding a stroke
Changing opacity
Importing vector graphics from Adobe Illustrator
Editing a vector-based smart object in Illustrator
Editing a pixel-based smart object in Photoshop
Content-aware fill
Swapping out graphics
Text Styling & Adjusting Images Behind Text
Adding a drop shadow to type
Darkening a background photo to make text more legible
Exporting Assets: JPEGs & HiDPI/Retina Graphics
Using Save for Web
Optimizing photos for low-res screens
Optimizing photos for hi-res (HiDPI/Retina) screens
Compression settings for 1x & 2x versions
Saving file size when optimizing 2x graphics
Exporting Assets: SVG (Scalable Vector Graphics)
Exporting SVG from Photoshop
Exporting SVG from Illustrator
Section 3
Exporting Assets: PNG & GIF
Transparent photos
8-bit graphic formats: GIF versus PNG-8
PNG transparency
Properly optimizing colors: limited colors versus gradients
Exporting 1x & 2x graphics
Exporting Assets from a 1x Design
Using Adobe Generator to export optimized images
Creating PNG, GIF, & JPEG files from a design
Exporting PNG-8 with partial transparency
The proper way to export 1x & 2x graphics
Why Photoshop sometimes exports low-res JPEGs & how to fix it
Designing in 2x Photoshop Files
Designing at 2x versus 1x
Turning a wireframe into a real design
Setting anti-aliasing & hyphenation
Aligning to a selection
Using clipping masks to crop an image
Section 4
Paragraph Styles
Creating, applying, & editing paragraph styles
Masking Photos & Visual Effects
Importing & cropping photos (masking)
Colorizing icons (vector smart objects) in Photoshop
Adding effects such as stroke, inner shadow, & gradient overlay
Copying effects to other layers
Fill opacity
Exporting Assets from a 2x Design
How exporting assets in a 2x file differs from a 1x file
Slicing
Layer based slices
Custom sized slices
Bonus Material
Patterns & Textures
Creating & using patterns
Colorizing patterns
Mocking Up Interaction States (Pop-Up, Hover, Etc.)
Creating a video overlay
Creating & viewing layer comps
Making changes across layer comps
Batch Processing Multiple Images
Using Image Processor
Custom cropping & exporting layers to files
Batch renaming files in Adobe Bridge
Wireframing: Part 1
Adding placeholder text & buttons
Indicating where a graphic should go
Wireframing: Part 2 (Aligning & Distributing Elements)
Duplicating, aligning, & evenly distributing elements
Reference Material
Adobe Preview CC: Viewing Work on iOS Devices (Mac/PC)
Using Adobe Preview CC to view Photoshop files on a phone or tablet while you work on a Mac or PC
Skala Preview: Viewing Work on iOS/Android (Mac Only)
Using Skala Preview to view Photoshop files on a phone or tablet while you work on a Mac
Additional Image Optimization Tools
Further reducing the file size of PNG, GIF, & JPEG
Web File Formats Quick Reference
Comparison of JPEG, PNG, GIF, & SVG
Common Device Sizes
1x, 2x, & Bootstrap container sizes for iPhone, iPad, & desktop
Guidelines for Designing in 1x & 2x Files
Features of Noble Desktop eBooks
Searchable, with live text that you can copy and paste.
Printable.
eBook graphics are in color (printed books are black and white).
Widely compatible: We provide the most common eBook formats (EPUB, MOBI, & PDF) so you can load them onto the device or app you choose; such as Mac, PC, iPhone, iPad, Kindle, Android, and more.
Free updates for the edition you buy. When we make major changes to a book (requiring a new edition), an affordable upgrade option will be available.
DRM-free: Files are subtly watermarked with your name and email, but we do not restrict the devices or apps you can use to view our eBooks.
Lifetime access to downloads from free your Noble Desktop account.
The Best Way to Enjoy Our Books
Our workbooks are meant to be used while you work on your computer. They typically contain step-by-step exercises that walk you through doing tasks on your computer. An ideal setup would be to have the eBook loaded onto a device (like a tablet/smartphone) or on a second computer monitor, so you can read the book as you work on your computer. You can also print the PDF if you prefer.
Which File Format Is Right for You?
PDF
Ideal for printing.
An exact match to the printed book. If the text reflow of an EPUB or MOBI file is confusing please refer to the PDF.
PDF is compatible with most devices, but it's not optimized for small screens. If using a smaller screen you'll likely want to use the EPUB or MOBI files.
EPUB
The industry standard eBook format which works with all devices, except for the Amazon Kindle. EPUB can be read on Mac, PC, iPhone, iPad, iPod Touch, Nook, Sony Reader, Kobo, Android, and many more.
Ideal for smaller screens as the layout reflows to fit the current device (at the type size of your choice).
MOBI (Kindle)
Amazon's format for Kindle devices and Kindle app.
Ideal for smaller screens as the layout reflows to fit the current device (at the type size of your choice).
Using an iOS Device such as iPhone & iPad? The Kindle app for Apple iOS devices requires a specialized format which we do not support. While our MOBI will work in the Kindle app, it will not render well on iOS devices. We recommend using the EPUB format with Apple's Books app if reading on an iOS device.
Recommended Reading Apps
iPhone, iPad
Mac
Windows PC
Android
Can You Share the eBook or Printouts?
Noble Desktop books are intended for use by you, the owner. They are not intended to be loaned or given to others. The files are subtly watermarked with your name and email, but we do not apply any DRM. You can copy your eBooks to any of your own devices without restriction. You can print the PDF files for your own use, but not to give to others. You cannot sell used eBooks. Ownership is solely yours and cannot be transferred to someone else.
Teachers and training centers wishing to print copies for students should email hello@nobledesktop.com for licensing options and pricing.
Buying an eBook for Someone Else
When you buy an eBook for yourself, it will be added into your account. It will be watermarked with your information and is intended for use only by you.
You can purchase eBooks for someone else, such as a friend or colleague. Schools and training centers can purchase eBooks for their students (be sure to apply for
When buying eBooks for someone else, you will receive an eBook voucher code. Send that code to the recipient and they can redeem it. An eBook voucher code can be redeemed once, for the specific book you purchase for them.
The recipient of the eBook voucher code will need to log into their Noble Desktop account, or create a free account. In their account they will enter the code on their My eBooks page and the eBook will be added immediately into their account.
The recipient receives all the same benefits of Noble Desktop eBooks, which includes lifetime access to download their eBook, as well as free updates to that edition. When the next edition is released, an affordable upgrade option will be available to them.
Examples of What You Learn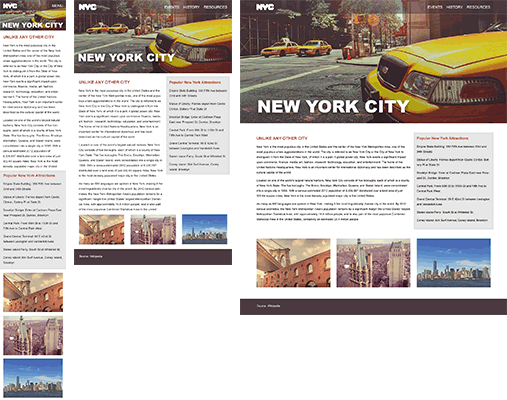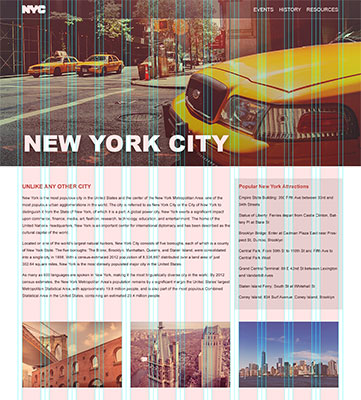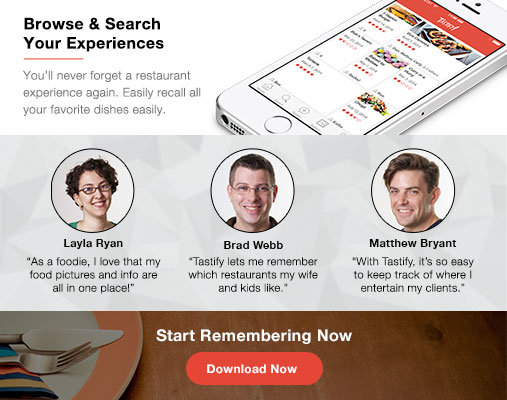 Why Our Books Are Unique
Our books are packed with step-by-step exercises that walk you through projects. You'll learn by doing exercises, not reading long explanations. The goal is to give you hands-on practice with the program, getting you started quickly with the things that are most important for real life work.