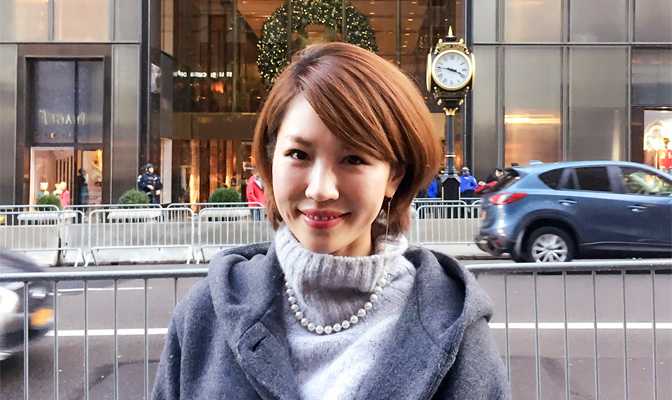 Yayoi Sugishita attended Noble's Web Design Certificate in early 2016. Her second project was a website for Sakebar Shigure. The website uses elegant HTML, CSS, and JavaScript in a 1-page format.
What was your background before learning how to code?
I was a video editor for a Japanese broadcasting company. I didn't have any knowledge of coding at all before learning it.
What led you to pursue classes and a career in code?
At the beginning, I was thinking to run an online business after quitting my previous job. I thought it'd be better if I could make my own websites than hiring someone.
Did you research other schools before deciding on Noble?
Yes, I did. I was googling many Web development schools in NYC like New York Code+Design Academy, Flatiron School, and App Academy etc.
What led you to decide to go to Noble?
Noble's programs were very attractive to me, because they gave an opportunity to retake classes, and also the price of the programs was reasonable compared to other schools.
After you took Noble's web design certificate, what was the first project you worked on?
The first project I worked on was our own Wedding Invitation website.
The Sakebar Shigure is a wonderful website. Tell us a little bit about it. Was it a paid project? How did you get the job?
They had an original website. However it was NOT a mobile-friendly and hadn't been updated for a while, so I offered them that I could make a better website as one of my portfolio pieces with a friendly price.
Did you design everything from scratch, or did someone direct you?
Yes, I designed everything from scratch. They let me do whatever I wanted to.
Does the website use JavaScript for the scrolling functions?
Yes, JavaScript with jQuery.
What did you use as inspiration for Sake Bar Shigure?
Color, atmosphere, and type.
Did you take advantage of Noble's Design & Build a Website Meetup to help get the project done?
Yes, Dan helped me a lot to finish up the website.
What are you doing now? Are you working full-time, or living the freelance life?
I'm working part time in another job while being a freelancer.
What is your next project?
I'm going to get retail shops' websites.
Are you working on a portfolio, or are you too busy on other projects?
I need to create a few more websites before I am ready for my portfolio.
What advice would you give to aspiring web designer/developers?
You might face with difficulties at some point, but please do not give up. You will enjoy a feeling of accomplishment when it's done!
Editor's note: Yayoi is looking for freelance projects. You can contact her at