Digital Marketing is advertising via the internet, social media, email, and other virtual mediums. Although digital marketing includes offline marketing efforts like TV ads and electronic billboards, most people think of search engines, websites, email, and social media apps when they hear digital marketing. And for a good reason! An overwhelming number of hours are spent each day on electronic devices. Hubspot's 2018 digital marketing analysis offers some insight that supports a strict focus on virtual marketing efforts:
Almost 50% of Americans check their smartphone before getting out of bed
Companies that create at least 16 posts per month triple their website traffic compared to companies that blog monthly
More than 75% of adults use Facebook every day

Most companies use a variety of campaigns or carefully planned marketing efforts to reach their target audience with a specific goal in mind. It could be emailing former customers to purchase a new product, inventing a new brand hashtag to increase social media followers, or creating a series of blogs to attract customers searching for a specific product to their website.
For most companies, social media strategy is a two-part process—creating a plan to meet a specific advertising goal and optimizing campaigns by monitoring Key Performance Indicators (KPIs). Each form of digital marketing has different marks of success. While a KPI for a Facebook campaign may monitor link clicks, an Instagram campaign would use a different KPI, since links cannot be shared via Instagram posts.
Digital Marketing Jobs
Most digital marketing jobs are directly related to digital marketing strategies and campaigns. For example, a single company might hire a Content Marketer, Email Marketer, Social Media Marketer, SEO Strategist, and SEM Strategist to manage individual campaigns. At other companies, one person may manage content and email, while another person manages social media, or a digital communications specialist may be hired to oversee all digital media.
The best digital marketers use a multifaceted approach to reach consumers that include several of the following digital marketing strategies:
Email Marketing
Social Media Marketing
Content Marketing
SEO (Search Engine Optimization)
Email Marketing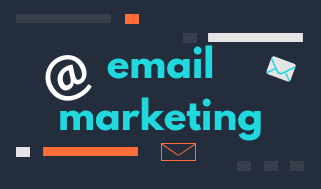 According to a 2016 Econsultancy study, approximately 75% of businesses feel that email marketing results in above-average ROI. Email marketing may begin the moment you land on a website, with a pop asking for your email in exchange for a free coupon, ebook, or newsletter. Good email marketing campaigns contain a mix of promotional material (new products or services) and information that is genuinely valuable to the customer, such as helpful articles or industry news.
The most successful companies use segmentation to target emails to customers based on their behavior and preferences. Segmented emails can target customers who order more frequently or email reminders to customers who abandoned the online checkout process in the middle of a purchase. Segmenting allows you to personalize message your message for each customer.
Email Marketing Success Metrics:
Open-Rate: The open rate refers to how many customers opened a particular email. An often-overlooked feature that affects the open-rate is the subject line. Using emojis and personalization with the word "you" or the first name increases the email open-rate.
Click-Through-Rate (CTR): CTR represents how many users click a link within the email. For example, most newsletters include links to products, website pages, or blog posts with additional information.
Conversion Rate: The conversion rate monitors how many customers complete a desired action such as buying a product or signing up for a class, as a result of clicking a link in the email.
Good email marketing software records success metrics and helps you improve them. Email services provide HTML email templates that respond to web, desktop, and mobile users (and custom designs can be coded). They also use A/B tests, sending the email with different subject lines to increase effectiveness. Email services also predict the optimal day and time to send emails to improve success metrics.
Social Media Marketing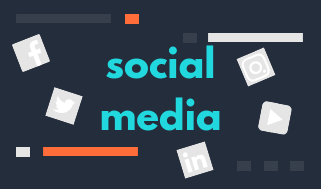 While the goal of email marketing is to drive sales and signups, social media marketing campaigns focus on gaining brand visibility and generating interest. Fashion Nova encourages their 13 million followers to tag their Instagram posts with #NovaBabe for a chance to be featured.
Choosing the right platform to reach your target audience is the hardest part of social media marketing. A brand targeting millennials might use SnapChat or Instagram, but a B2B campaign may target customers on LinkedIn or Facebook to reach their goals.
Influencer Marketing is an increasingly popular way to reach your ideal audience. Everyday people with a large following, such as food, parenting, fashion, or gaming can earn millions of dollars promoting brands on their page. Unlike celebrities, influencers typically interact with their fan base and have a more loyal following that will follow their brand recommendations.
A great example of influencer marketing is Ford's Fiesta Movement in which they lent a car (with paid gas and insurance) to influential individuals for six months. Influencers headed to their platform of choice to blog, create videos, and pictures sharing their enthusiasm for the free car. The campaign resulted in over 6 million views on YouTube and more than 40 million Twitter posts views, likes, and retweets.
Social Media Marketing Success Metrics:
Number of Followers: Big brands like Nike (80 million followers) and National Geographic (91 million) have more followers than some celebrities like LeBron James (42 million followers) and Leonardo DiCaprio (26 million followers).
Engagements: Likes, views, shares, and comments also indicate the success of your brand's marketing efforts. Fortunately, most platforms like Twitter, Facebook, and Instagram offer built-in analytics to evaluate and optimize your campaigns.
Learn how to leverage Facebook, LinkedIn, and Instagram to boost your presence in our social media marketing courses.
Content Marketing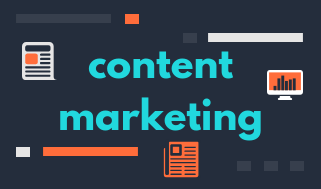 Effective content marketing depends on new and evergreen (always relevant) content that provides genuine value to readers. For example, a specialty bakery that makes wedding cakes wouldn't just write about their cakes. Instead, they would write about other useful topics that their prospective customers want to know about, such as the best wedding venues in New York City, or how to create a wedding budget.
Even more important, good content marketing involves the use of keywords for SEO (search engine optimization). Strategically placed keywords in the title and first few paragraphs of web content increases website traffic. Long-tail keywords, such as "wedding baker in Manhattan" perform better than short phrases like "wedding cake".
Content Marketing Success Metrics:
Website Traffic: If the number of visitors to your website is increasing every month, then you're doing something right. The most effective content marketing strategies result in thousands and millions of website views each month.
Bounce Rate: The bounce rate tracks the number of web visitors that leave your website immediately after arriving. A high bounce rate may lower your rank in search engines. Good web design and content strategy can decrease the bounce rate.
Engagement: Engagement can be measured in many ways including the number of visits, length of particular visit, and the amount of content a user interacts with during a visit.
SEO (Search Engine Optimization) and SEM (Search Engine Marketing)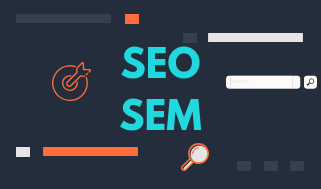 Search Engine Optimization may be the most popular form of marketing in the digital age. Expert digital marketing consultants use SEO techniques to get to improve their SERP (Search Engine Results Page) position and increase the number of times they appear on the Google search engine overall.
When your content ranks high without advertising it's considered "organic". However, digital marketers often use paid SEM (Search Engine Marketing) to appear at the top of a search results page. For example, a travel agent may purchase an ad related to the keywords "cheap vacations from NYC", to appear at the top of search results.
The following acronyms refer to the pay structure for SEM ads. Companies pay a predetermined amount every time a potential customer sees or clicks on the ad.
CPC: Cost-Per-Click
PPC: Pay-Per-Click
CPM: cost per "mille" or thousand
SEO and SEM Success Metrics:
Traffic: With a good SEO or SEM strategy, you'll see a legitimate increase in traffic on your site.
SERP position: The average person doesn't look beyond the first page of a search engine or the first few results before selecting an option. Most SEO and SEM marketers try to rank in the top three results of the first search page.
High SEM conversion: If you're choosing the right keywords and paying the right amount, your paid search or SEM campaign should generate a high conversion rate that yields a decent ROI for your CPC or CPM ad campaign.
Master Search Engine Optimization and learn from a top expert in our SEO classes in NYC.
Google and Digital Marketing
Whether your focus is SEM, SEO, or content marketing, Google is an essential tool. Google is the most widely used search engine throughout the world, and Google Ads revenue exceeds both Bing and Yahoo ad revenue. Google provides a variety of freemium (free with paid advanced features) tools to help companies gain more visibility on the web. These tools, available in Google Business Suite, include the following:
Google Analytics: Analyze website traffic including the location of visitors and the most popular pages on a website
Google Search Console: Track which websites are indexed (or tracked) by Google and how to improve web visibility
Google Ads: Purchase paid advertising space on Google search and their partner sites like Ask.com
Master these tools in our hands-on Google Analytics classes and Google Ads training in NYC.
Web Design and Digital Media
While words are an essential part of marketing, design is equally important and an often overlooked part of successful campaigns. Design should enhance copy to help your visitors find and purchase products. Speed, screen size, and layout are critical design features directly related to digital marketing success:
Speed: The right balance of text and visual media boosts engagement, but too many high-definition videos and large images can delay website load time and increase the bounce rate.
Screen Size: Google recently optimized its algorithm to favor mobile-friendly designs. Responsive designs that adjust to screen sizes for mobile phones, tablets, and desktop computer screens are essential.
Layout: Can customers quickly find what they are looking for on your website? It's essential to ensure that text is legible, buttons are easy to find, and users can search or navigate between pages and products easily.
Our web design classes cover the essentials of optimal webpage layouts.
Digital Marketing Classes at Noble Desktop
Whether you're a business owner, web designer, or offline marketing expert, you can gain the skills to create a digital marketing strategy that boosts customer engagement and sales. In our digital marketing courses, you can learn and quickly implement a variety of these strategies, including SEO, SEM, email marketing, and more.
Learn more in these courses
Digital Marketing Certificate

Weekdays or evenings

120 hours

Open to beginners

Financing available

Learn the digital marketing tools and strategies needed to succeed online, including SEO, social media marketing, paid search, and analytics tracking. Gain essential skills to promote a business and increase ROI in today's competitive markets from top digital marketing experts.

Social Media Marketing Certificate

Weekdays or evenings

72 hours

Open to beginners

Payment plan available

Boost your social media marketing skills and stay on top of trends with our certificate program. Learn to create effective strategies on platforms like Instagram, Facebook, LinkedIn, YouTube, TikTok, and Twitter to grow your online following and stand out in the marketplace.

Digital Marketing Courses