This book will help you take your Photoshop skills to the next level. We'll focus on advanced retouching, color correction, complex selections and masks, alpha channels, balancing skin tones, and more. You will learn tips and tricks only the pros know!
Includes Downloadable Class Files (works on Mac & PC)
ISBN: 978-1-934624-83-8
Download Sample Exercise
Section 1
Default Color Settings For Class
Fashion Shot–Cloning vs. Healing
Clone Stamp Tool
Healing Brush Tool
Fashion Shot–Dodge/Burn Blemishes
Dodge/Burn Tools
Channels
Fashion Shot–Liquify Retouching
Liquify Filter: Bloat, Pucker, Forward Warp Tools
Artistic Retouching of Facial Features
Correction Techniques–Typical Image
Color Correction using Curves
Customizing Curves Options for Fast Correction
Correction Techniques–Extreme Image
Color Correction using Curves
Setting Custom White and Black Points
Section 2
Understanding Blend Modes
Using Blend Modes (Screen, Multiply, Overlay, Color)
Layer Masking & Compositing
Using Layer Masks to Non-Destructively Blend Images
Match Tones in Composited Images
Matching Color
Curves Color Channels
Desaturating Color
Clipping Masks
LifeStyle Shot–Selecting the Skin
Making Selections using Channels
LifeStyle Shot–Testing Selections
Using Curves to Test Selections
Editing Channels
LifeStyle Shot–Balancing Skin Tones
Quick Mask
Intersecting Selections
Curves
Section 3
LifeStyle Shot–Adjusting Contrast
Curve Adjustments and Blending Modes
Preventing Contrast Adjustments from Changing Saturation
LifeStyle Shot–Selecting the Shirt
Loading Selections
Channels
Using Hue/Saturation to Colorize Shirt
Lasso Tool
Color Settings for the Rest of the Class
Color Management Preferences
Color Profiles
Dealing With Color Profiles
Opening and Editing a Typical Image
Images That Are Missing a Profile
Images With The Wrong Profile Embedded
Color Settings & CMYK?Conversions
Converting to CMYK
Loading Color Profiles
Comparing Different CMYK Conversions
Prepping an Image for the Web
Resizing and Resampling
Soft Proofing
Image Compression (JPEG)
Section 4
Using Channels to Make Selections
Using Channels for Selections
Using Levels to Refine Selections
Hue/Saturation to Change Color Of Clothing
Updating Channel Selections
Product Shot–Selecting Bottle Parts
Product Shot–Selecting the Glass
Selections using Channels
Paths
Product Shot–Matching Colors
Matching Colors using Curves
Product Shot–Selecting Label Text
Easy Selections with Channels
Intersecting Selections
Section 5
Product Shot–Color Correction
Commercial-Style Color Correction
Loading Selections
Product Shot–Select & Adjust Vines
Color Range Selections
Using Channels to Refine Color Range Selections
Smoothing Skin with Blend Modes
Skin Smoothing
Blurring Highlights and Shadows Independently
Adding Texture for a Natural Look
Blending Modes
Smoothing Skin with Luminosity
Channel Mixer
Using Channels to Smooth Skin Tones
Luminosity Blending Mode
Modifying Light & Shadows
Adding Warmth to a Photograph
Selecting Highlight Areas of an Image
Channels Selections
Section 6
Sharpening Techniques
Smart Sharpen
Using Blend Modes to Improve Sharpening
Selectively Adding Sharpening with a Layer Mask
Smart Objects
Sharpening with High Pass
Using the High Pass Filter for Sharpening
Hard Light Blending Mode
Comparison to Smart Sharpen
Noise Reduction with Camera Raw
Opening JPEGs as Camera Raw
Reducing Noise
Clipping Masks and Type
Filling Text with a Photo
Bonus Exercises
Batch Actions and Image Processor
Creating and Running Actions
Batch Processing Files
Image Processor Script
Adobe Bridge
Matching Colors & Color Samplers
Color Samplers
Info Panel
Matching Exact Colors
Color Range Selection
Creating Masks with Calculations
Fixing Over-Saturation
Calculations
Hue/Saturation
Masks
Color Management Reference Material
Printing to a Personal Printer
Color Management Workflow
Color Settings Explained
Tips & Steps to Color Management
Custom CMYK
Reference Material
Levels Overview
Curves Overview
Working with RGB vs. CMYK Color
Top 10 Retouching Tips
Blending Modes
Optimizing Photoshop Preferences
Mac Keyboard Shortcuts Guide
Useful Keyboard Shortcuts: Windows
Useful Keyboard Shortcuts: Mac
Examples of What You Learn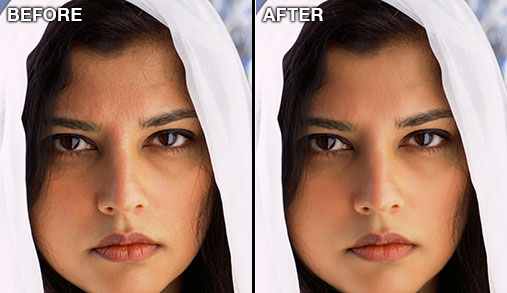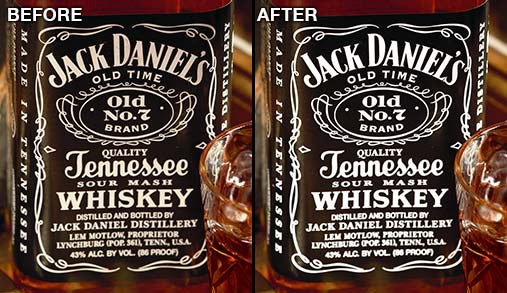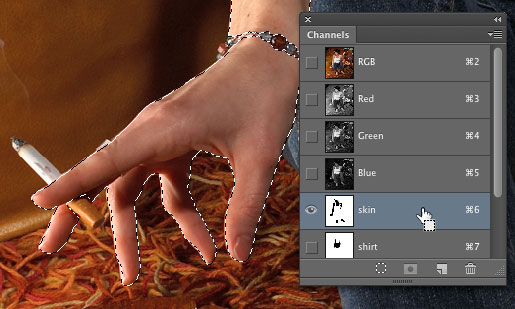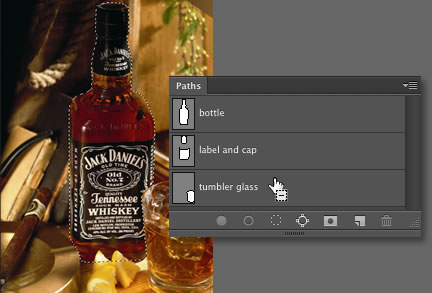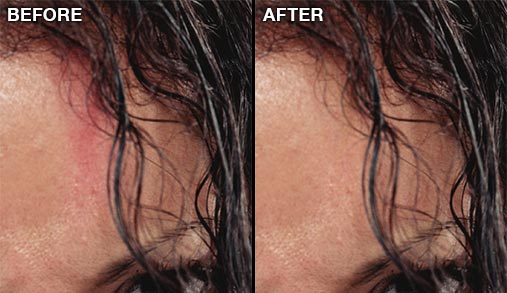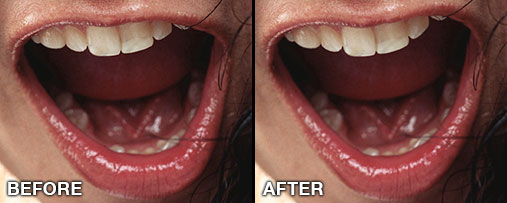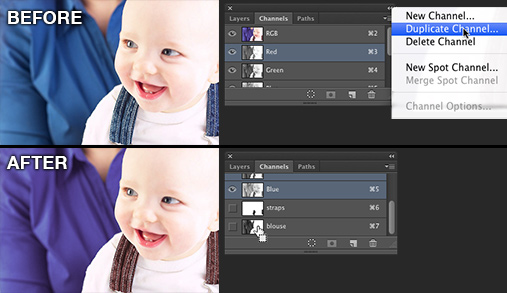 Why Our Books Are Unique
Our books are packed with step-by-step exercises that walk you through projects. You'll learn by doing exercises, not reading long explanations. The goal is to give you hands-on practice with the program, getting you started quickly with the things that are most important for real life work.