In this book you'll go beyond HTML/CSS and learn JavaScript so you can add interactivity such as animated slideshows, lightboxes (image enlargers), show/hide content, validate forms, and more. You'll start by learning the fundamentals of JavaScript code. You'll start by learning the fundamentals of JavaScript code, and then get into jQuery. jQuery is an industry standard framework that lets you quickly and easily write powerful JavaScript. You'll learn how to use some popular jQuery plugins, and gain an understanding of how plugins work, so you can use any plugin! The course workbook can be completed in any code editor. This course workbook can be completed in any code editor. This is advanced level book is for people who have experience building webpages.
Includes Downloadable Class Files (works on Mac & PC)
ISBN: 978-1-941333-19-8
Download Sample Exercise
Setup & Introduction
Downloading the Class Files
HTML vs. XHTML Syntax
Differences between HTML & XHTML syntax
Before You Begin
Supported browsers
Recommended software
Section 1
Setting Up: Do This Before Other Exercises!
Setting up your class files
Fundamentals of JavaScript Code
JavaScript methods (such as alerts)
Variables
The importance of quotes
Numbers vs. strings
Concatenation
Reusing Code with Functions
Defining functions
Calling functions
Defining parameters & passing arguments
Targeting HTML Elements
Using Chrome's DevTools
Selecting HTML elements with getElementById()
Manipulating selected elements
Getting & setting properties
If Statements: Clearing Form Fields
Using if statements
Adding event handlers
Placing JavaScript in an HTML document
Section 2
Simple Accordion with JavaScript
Hiding & showing elements with JavaScript
Setting up an accordion
Sharing JavaScript Across Pages
Externalizing JavaScript
Linking to the JavaScript file
Introduction to Arrays & the Math Object
Creating an array
Editing an array
The Math object
Picking a random item from an array
Postcard Generator
Getting input from the menu
Anonymous functions
Adding event handlers in JavaScript
Section 3
Introduction to JavaScript Objects & the DOM
Intro to objects
The global object
Accessing & manipulating objects
Dynamically Changing Content with Custom Objects
Checking the functionality of the select menu
Getting the chosen value
Dynamically changing the state name value
Dynamically changing the rest of the values
Introduction to For Loops
Creating a for loop
Using the for loop to set menus
Clearing the contents of a menu
Section 4
Introduction to jQuery: Showing & Hiding Content
Getting started with jQuery
Running code when the document is ready
Click events
Using jQuery's slideToggle() method
Product Color Chooser
Creating a product color picker
Using jQuery's attr() method
Using jQuery's addClass() method
Using jQuery's removeClass() method
Using jQuery's hover() method
More Advanced jQuery Showing/Hiding
Adding an animation to reveal hidden content
Targeting the proper div: traversing the document
Swapping the button image with jQuery
Section 5
Using jQuery Plugins: Smooth Scroll
Linking to the plugin files
Initializing the plugin
Customizing plugin behavior with options
jQuery Lightbox: A Pop-up Image Viewer
Grouping the photos into a gallery
Adding captions
Removing the counter
Customizing the appearance
jQuery Cycle: A Simple Slideshow
Initial setup
Defining what content gets cycled
Adding more cycles & exploring options
Reversing the animation
Section 6
jQuery Cycle: Adding Slideshow Controls
Preventing a possible "flash of unstyled content"
Enabling the slideshow
Adding & customizing the controls
jQuery Form Validation
Initializing the plugin & setting options
Customizing the error messages
Changing the location of the error messages
Styling the error messages
jQuery Image Carousel
Linking to the plugin files
Creating the carousel
Styling the carousel
An easy way to add prev & next buttons
Adding custom prev & next buttons
Setting how many items are shown
Bonus Material
Tracking Visitors with Cookies
Using a JavaScript API for handling cookies
Coding cookies
Clearing cookies
Updating a cookie: incrementing the number of visits
Submitting the cookie info with the form
Photo Filter Website: User Friendly Navigation
Using data attributes to track a user's selection
Creating variables to store navigation items
Styling the selected buttons
Toggling the filter buttons
Refining the filter buttons
Photo Filter Website: Getting the Photos to Filter
Setting up data attributes for photo categories
Creating an array to store the filter choices
Getting the All button to show all filter values
Getting the rest of the buttons to select the other filters
Initially hiding the photos
Getting the photos to filter
Optional bonus: fixing a usability issue
Photo Filter Website: Creating an Exclusive Filter
Adding a checkbox to toggle exclusive filtering on/off
Separating the inclusive & exclusive filters
Writing a conditional to select the appropriate filter
Differentiating the exclusive filter
Rerunning the filter when the checkbox is toggled
Recreating the Photo Gallery Filter Using jQuery, Part 1
Adding variable references: jQuery vs. JavaScript syntax
Attaching a click event handler using the on() method
Toggling the filter buttons using jQuery
The All button vs. the rest of the buttons
Recreating the Photo Gallery Filter Using jQuery, Part 2
Populating a standard JavaScript array using jQuery
Using JavaScript to skip over the zero index
Hiding the photos
Testing the checkbox's functionality
Programming the inclusive & exclusive filters
Rerunning the filter when the checkbox is toggled
Improving the user experience
Reference Material
Websites for Scripts & Plugins
Common JavaScript Terms Defined
Features of Noble Desktop eBooks
Searchable, with live text that you can copy and paste.
Printable.
eBook graphics are in color (printed books are black and white).
Widely compatible: We provide the most common eBook formats (EPUB, MOBI, & PDF) so you can load them onto the device or app you choose; such as Mac, PC, iPhone, iPad, Kindle, Android, and more.
Free updates for the edition you buy. When we make major changes to a book (requiring a new edition), an affordable upgrade option will be available.
DRM-free: Files are subtly watermarked with your name and email, but we do not restrict the devices or apps you can use to view our eBooks.
Lifetime access to downloads from free your Noble Desktop account.
The Best Way to Enjoy Our Books
Our workbooks are meant to be used while you work on your computer. They typically contain step-by-step exercises that walk you through doing tasks on your computer. An ideal setup would be to have the eBook loaded onto a device (like a tablet/smartphone) or on a second computer monitor, so you can read the book as you work on your computer. You can also print the PDF if you prefer.
Which File Format Is Right for You?
PDF
Ideal for printing.
An exact match to the printed book. If the text reflow of an EPUB or MOBI file is confusing please refer to the PDF.
PDF is compatible with most devices, but it's not optimized for small screens. If using a smaller screen you'll likely want to use the EPUB or MOBI files.
EPUB
The industry standard eBook format which works with all devices, except for the Amazon Kindle. EPUB can be read on Mac, PC, iPhone, iPad, iPod Touch, Nook, Sony Reader, Kobo, Android, and many more.
Ideal for smaller screens as the layout reflows to fit the current device (at the type size of your choice).
MOBI (Kindle)
Amazon's format for Kindle devices and Kindle app.
Ideal for smaller screens as the layout reflows to fit the current device (at the type size of your choice).
Using an iOS Device such as iPhone & iPad? The Kindle app for Apple iOS devices requires a specialized format which we do not support. While our MOBI will work in the Kindle app, it will not render well on iOS devices. We recommend using the EPUB format with Apple's Books app if reading on an iOS device.
Recommended Reading Apps
iPhone, iPad
Mac
Windows PC
Android
Can You Share the eBook or Printouts?
Noble Desktop books are intended for use by you, the owner. They are not intended to be loaned or given to others. The files are subtly watermarked with your name and email, but we do not apply any DRM. You can copy your eBooks to any of your own devices without restriction. You can print the PDF files for your own use, but not to give to others. You cannot sell used eBooks. Ownership is solely yours and cannot be transferred to someone else.
Teachers and training centers wishing to print copies for students should email hello@nobledesktop.com for licensing options and pricing.
Buying an eBook for Someone Else
When you buy an eBook for yourself, it will be added into your account. It will be watermarked with your information and is intended for use only by you.
You can purchase eBooks for someone else, such as a friend or colleague. Schools and training centers can purchase eBooks for their students (be sure to apply for bulk order discounts).
When buying eBooks for someone else, you will receive an eBook voucher code. Send that code to the recipient and they can redeem it. An eBook voucher code can be redeemed once, for the specific book you purchase for them.
The recipient of the eBook voucher code will need to log into their Noble Desktop account, or create a free account. In their account they will enter the code on their My eBooks page and the eBook will be added immediately into their account.
The recipient receives all the same benefits of Noble Desktop eBooks, which includes lifetime access to download their eBook, as well as free updates to that edition. When the next edition is released, an affordable upgrade option will be available to them.
Examples of What You Learn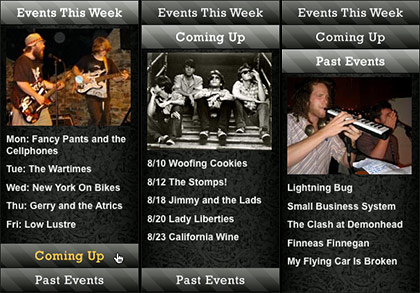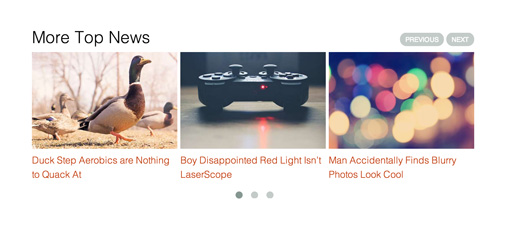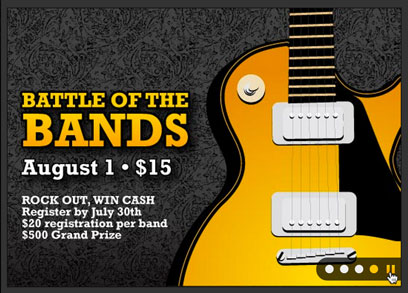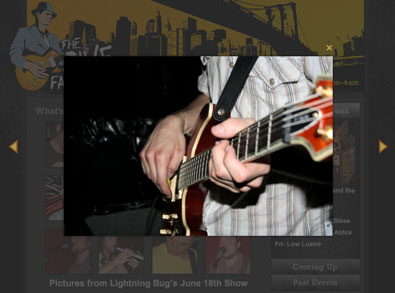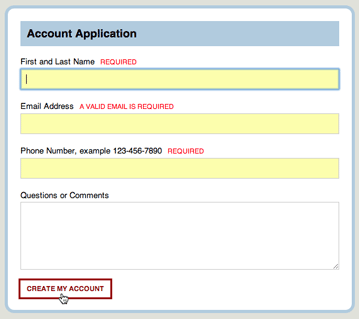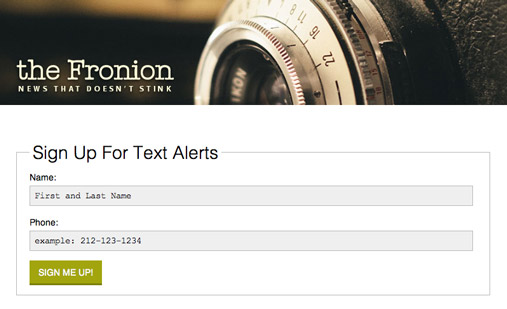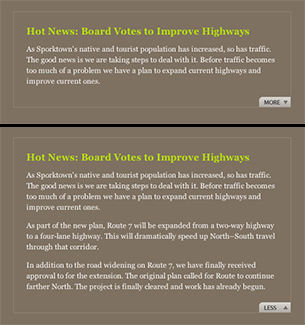 Why Our Books Are Unique
Our books are packed with step-by-step exercises that walk you through projects. You'll learn by doing exercises, not reading long explanations. The goal is to give you hands-on practice with the program, getting you started quickly with the things that are most important for real life work.