Interested in a career in design? Confused about what career you should choose?
UX Designer, Graphic Designer, UI or Visual Designer, and Motion Designer are just a few job titles you'll see on most design job boards. The challenge is that these job titles often overlap in job duties. There can be confusion about what different designers do. This guide will help you understand the different types of design and narrow down your choices.
Graphic Design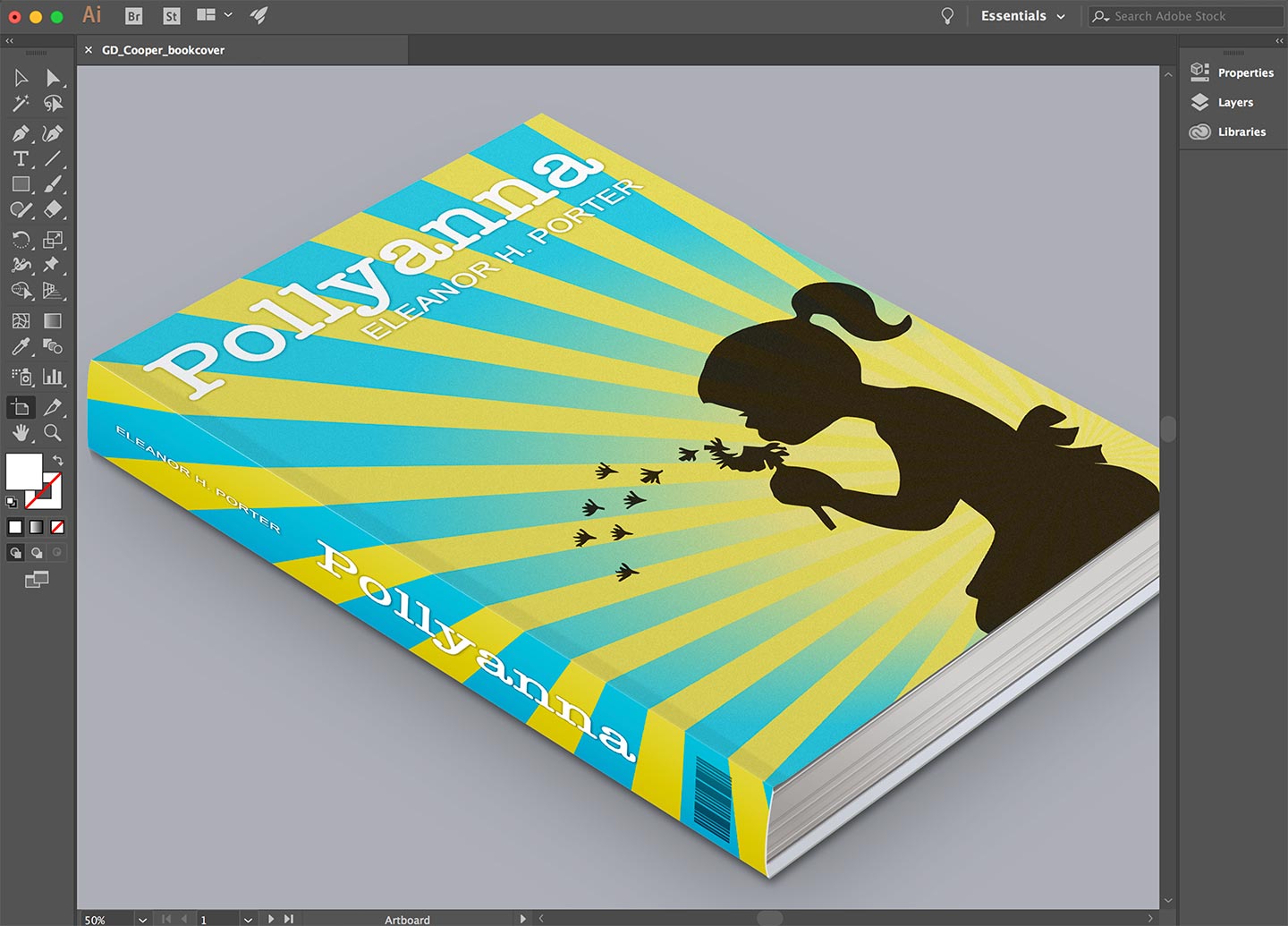 Graphic Design is visual communication through artwork or combined images and text. Both print and digital designers often use the same processes and Adobe programs including Photoshop, Illustrator, and InDesign. Graphic designers create product packaging, advertising materials in print and digital formats, logos, and much more. Print designers typically create brochures, business cards, product packaging, subway banners, books, and other physical products or documents.
Graphic Designers use the same programs to develop digital designs such as web banners, social media graphics, and eBooks. In some cases, these designers will use different output formats for printed and digital designs.
Discover our graphic design courses and certificate programs
Web Design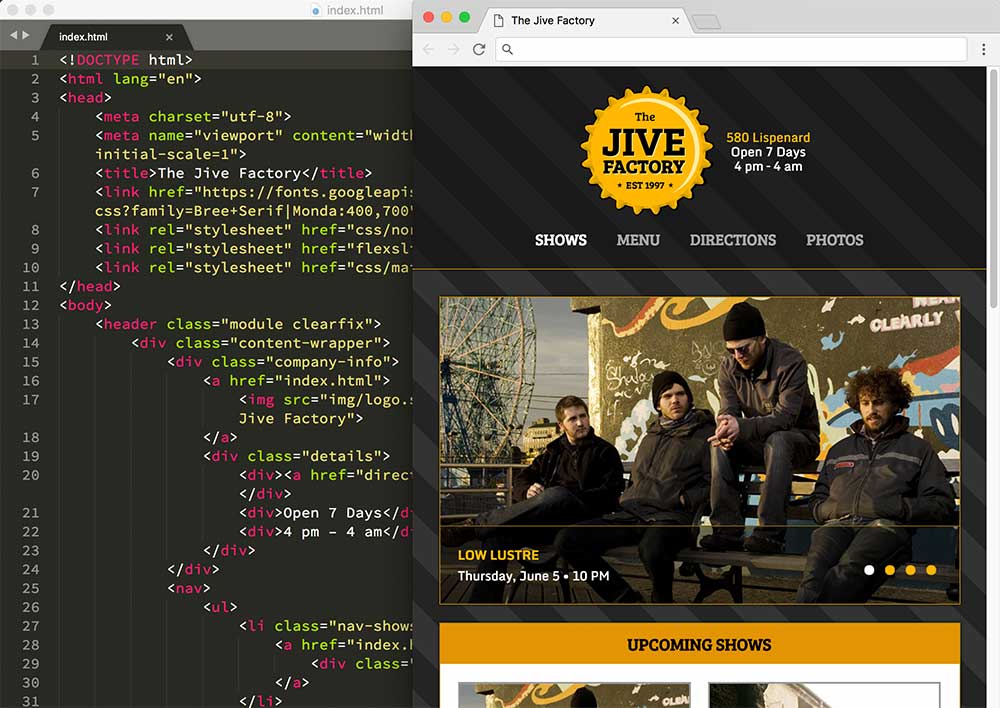 Web Designers use design applications, code, or both to lay out text and graphics on websites. It's increasingly valuable to learn both coding and design. Designers use Sketch, Adobe XD, and Adobe Photoshop to design website interfaces and optimize images. Designers that code HTML and CSS can edit or build the actual website layout. Designers with advanced coding skills may also use JavaScript and jQuery to add interactivity such as slideshows or animation. Front-end web developers turn a design into code so it works in a web browser.
Check out our web design courses & bootcamps
Motion Design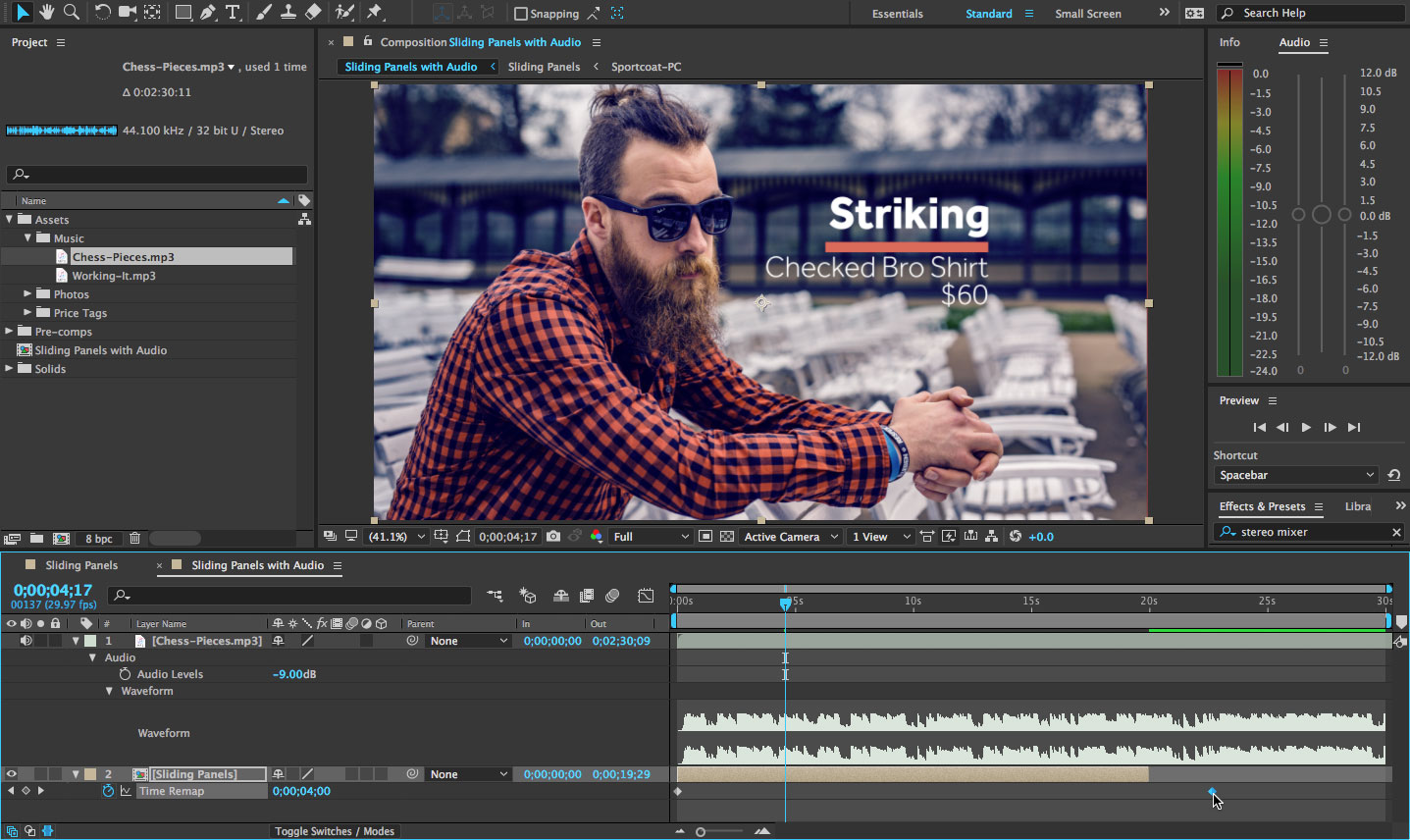 According to Hubspot, Facebook users consume 100 million hours of video daily. To stand out among the pack of designers, many designers are adding motion design to their portfolio. The most important part of motion design is choosing what to animate and when. Motion designers combine graphics, sound, motion, and visual design techniques to create more compelling visuals.
Adobe After Effects is used to animate graphics and text, while Premiere Pro edits video. A growing field within motion design is web animation. Web animators use GreenSock to animate pictures, paragraphs, and any other element on a website. Adobe Photoshop is also used for web animation, specifically to create simple animated GIFs. For more complex animated GIFs, After Effects is also used. Animated GIFs are often used in HTML Email.
Learn more about our motion graphics & video editing classes
UX (User Experience) Design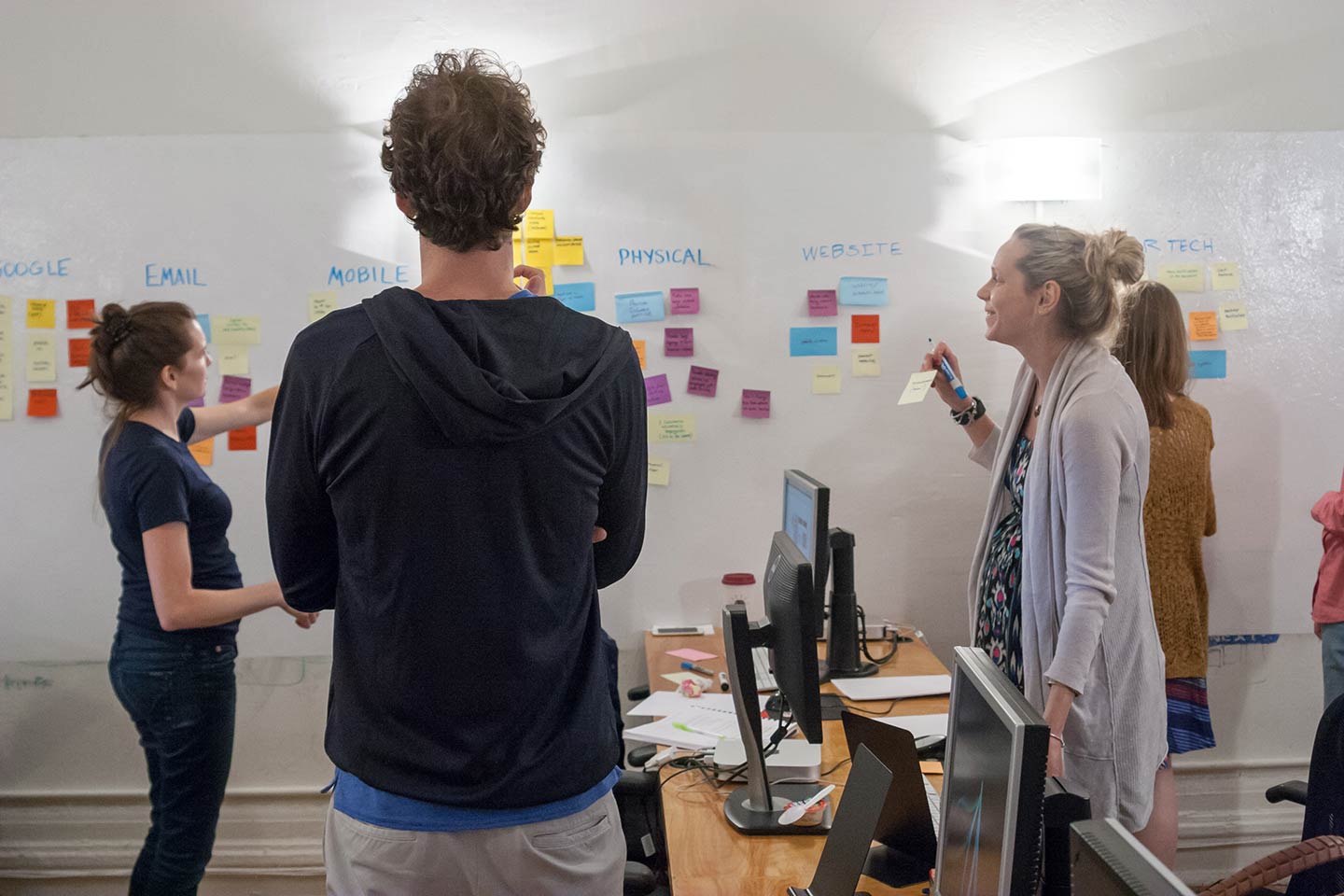 A UX designer is a "people person" that focuses on the needs of users to enhance a product (website, app, etc). Rather than designing graphics, UX designers conduct user research, create and test ideas with prototypes, and do user testing to see how things perform. They communicate these insights to visual designers and developers.
User experience research takes many forums. UX designers observe customers interacting with a product and conduct interviews to understand their needs. UX designers also use stealth research methods like the A/B testing to test out different experiences to see how they perform in the real world, allowing them to see which perform best.
Learn about our UX design courses
UI (User Interface) & Visual Design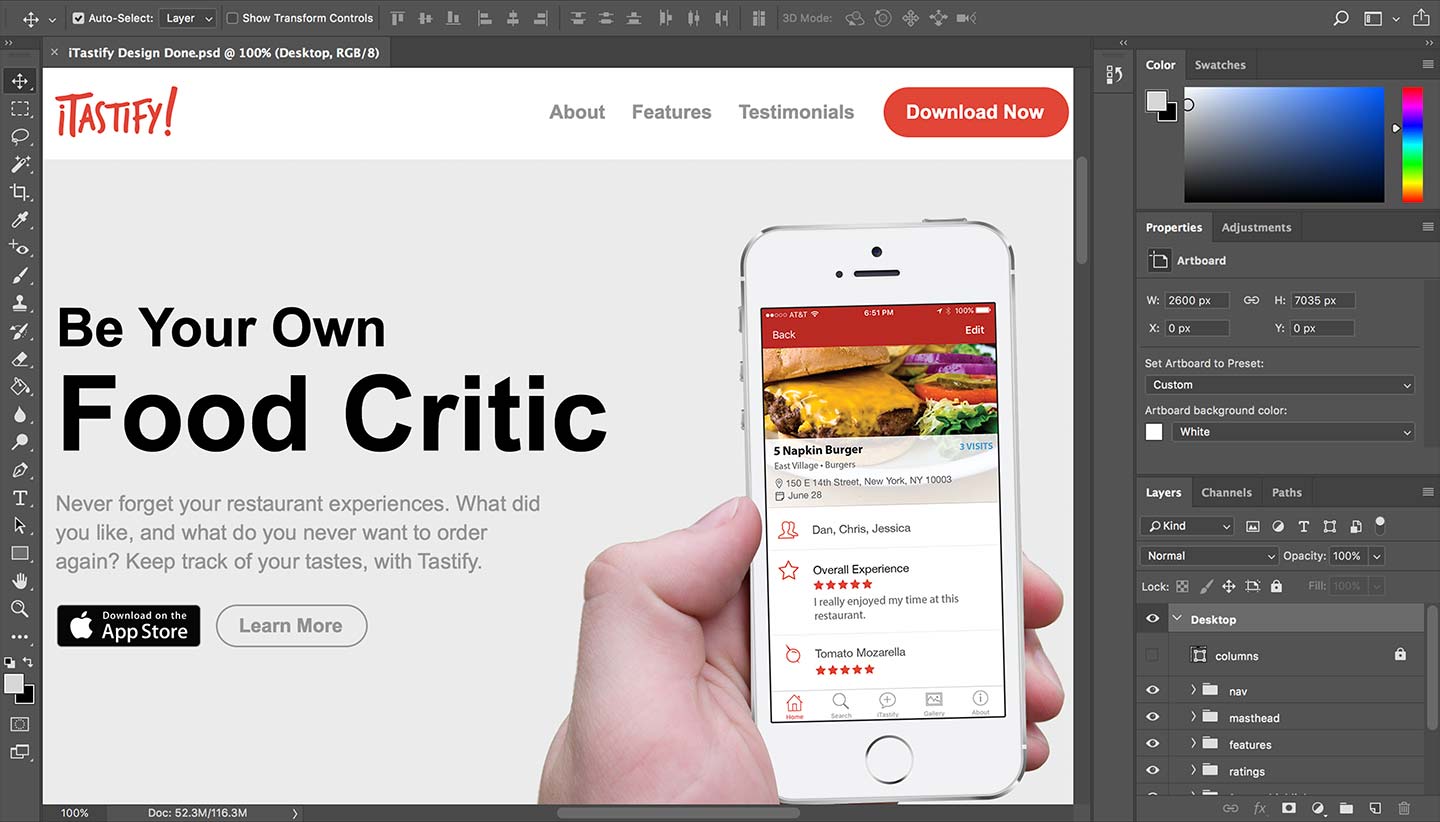 UI or Visual designers work with UX designers to design visuals for websites, apps, and more. They determine the colors, typography, and appearance based on insights gained from the UX design process. Visual designers typically use Sketch (available on Mac only), Adobe XD, or Photoshop to lay out web pages.
Check out our visual design courses & certificate programs
What is the Salary for Designers in NYC?
On average, digital designers earn more than print designers, with UX designer salaries in NYC more than $90,000 per year. Having multiple skills makes you a more well-rounded candidate and increases your earning potential. At Noble Desktop, we have students who keep coming back to learn new skills as technology advances and demand increases for something new.
Where Do I Start?
After learning the differences, you may be interested in more than one type of design. Start with what interests you the most and branch out. You could try things out in UX Design in a Day or Sketch in a Day class. Check out our Design Classes to find the appropriate classes in Graphic Design, Web Design, UX & UI Design, and Motion Design.