Web development and design classes (with workbooks and teacher agendas) that you can teach out of the box.
Three Steps to Teaching a Noble Desktop Class
#1: Go Through Our Workbook
#2: Download Teacher Agenda
#3: Schedule Your Class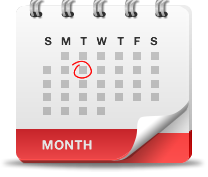 How It Works
Get a workbook, go through it, then take a look at our free teacher agenda. It outlines how to teach the class, and has notes on how to demo the exercises so you are not reading through the book when you teach. When you are ready to teach a class, buy a book for each student. You can include the price of the book in the fee you charge your students.
Why Noble Books Are The Best
We use these workbooks in our own training classes. We created them because we could not find good enough training books. It is in our interest to make them the best because we use them for our own classes, and we are constantly trying to improve them. Because we print in small batches, we can correct mistakes and add new features any time—unlike big publishers whose books quickly get out of date.
Send Us Any Corrections
We are not infallible. Sometimes mistakes and typos get into our books. Please email with any problems you find. We will update the book immediately, and our small batch printing means the change will print in the next batch!
Got A Suggestion?
Please send us any suggestions you have to improve a book. We want these to be the best books and to only get better, so we want your input. Please email any suggestions to
Join Our Teacher Mailing List
Get news and info relevant to teachers & trainers like yourself.

>