In-Person in NYC or NJ
Attend our industry-leading summer camps in coding and design, and more in our state-of-the-art campus in Midtown Manhattan.
The instructor is in the same room as the students.
Each attendee will be set up on a computer with all the necessary software (NYC only).
Maximum 8:1 student to teacher ratio
We also offer a Live Online option as described below (for either the entire course/program or a select number of sessions).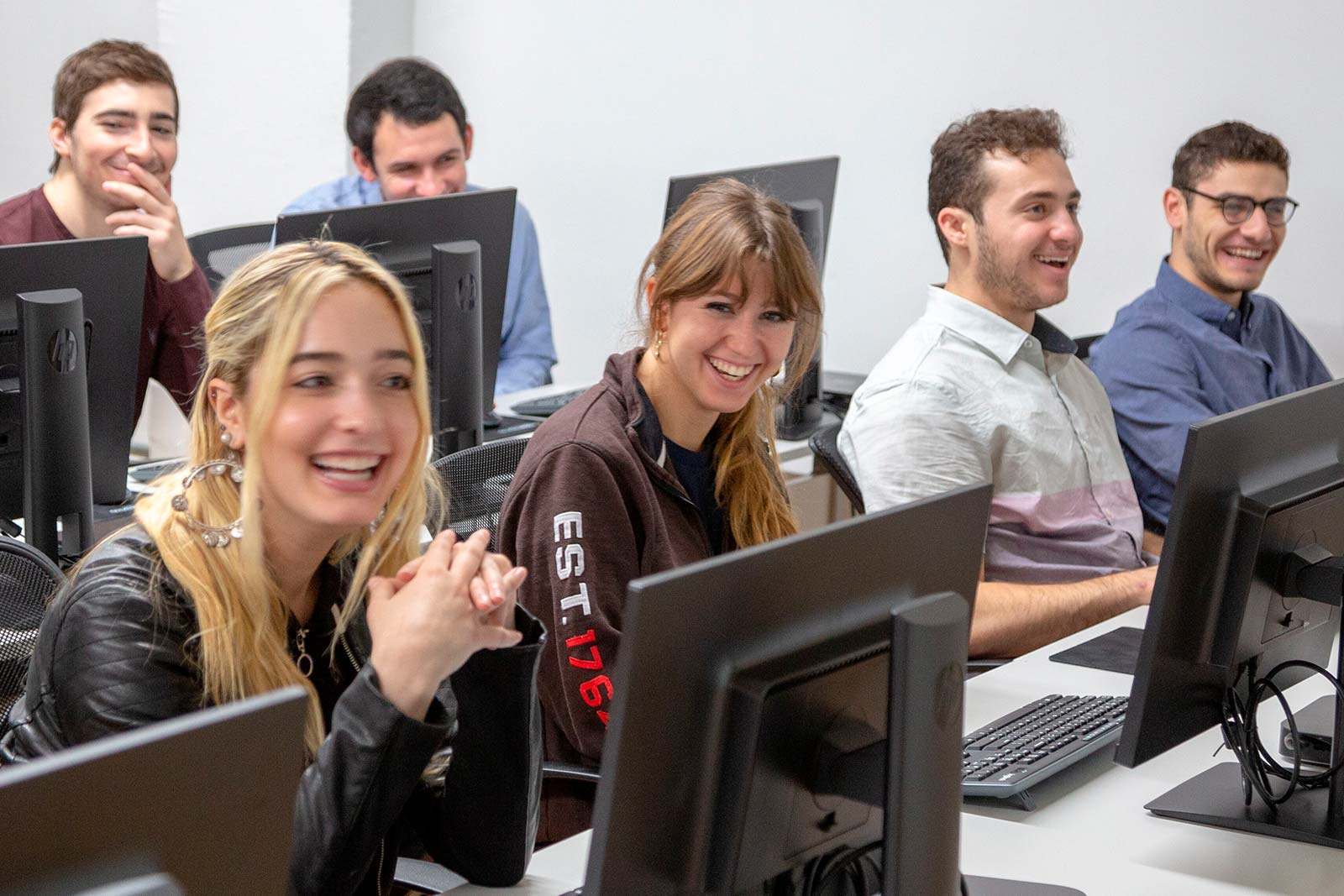 Live Online Training
We also offer the option to attend our courses Live Online via Zoom.
Within one week of the course date, email info@nextgenbootcamp.com if you would like to attend online.
With Live Online courses, you can see the instructor's screen in real-time (plus audio). You can ask questions via your computer microphone. If you do not have a microphone, you can call in to hear the audio and speak (a phone number will be provided in the Zoom invitation). There is also a chat option.
For Live Online instruction, we use Zoom, which is free to download. We will send you the meeting information a week before the start of class.
You will need to make sure you have the necessary software installed on your own computer ahead of time. We will provide you with any class files needed on the day of class. For help getting set up correctly at home, please email us after registering.
Learn more with this Zoom student video tutorial.
Have more questions? – Email Zach@nextgenbootcamp.com